Just before the weekend Microsoft released its new 3D Builder app for Windows 8.1. We heard before the launch of Windows 8.1 that 3D printing capability would be native to the operating system; with plug-and-play support for a wide range of 3D printers and native support for many associated 3D file formats. Now the new Microsoft 3D Builder app puts a front end on this functionality and presents you with a "clean, simple user interface," to easily get you from object browsing to finished output.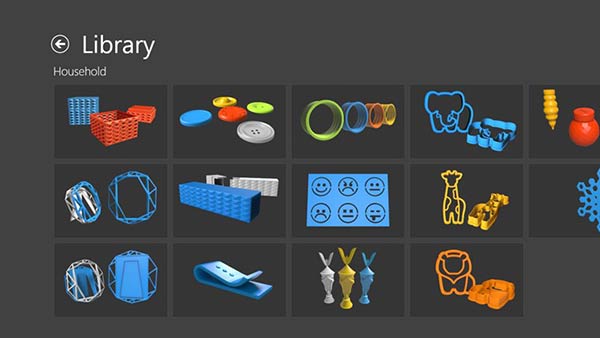 Microsoft calls the 3D Builder app "the best place to view, prepare, and print your 3D models on Windows 8.1-ready 3D printers". The simple interface contains a viewer/browser and a library of 3D objects to get you started. You can choose to scale, rotate and adjust what you want to print. Also the program allows a bit of creativity as you can stack or push objects into each other to create new objects.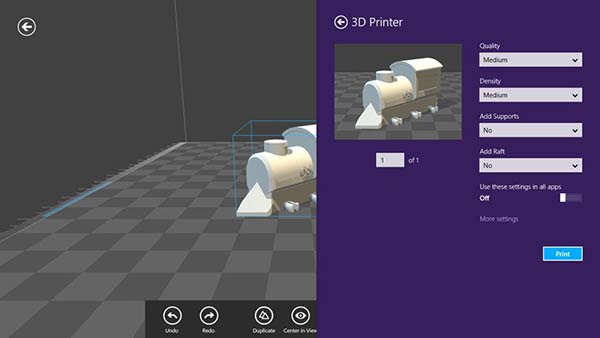 The Windows Blog informs us that 3D printing via Windows 8.1 will soon be supported by new drivers from many manufacturers and that "3D Systems, MakerBot and TierTime will be supporting Windows 8.1 in time for the holiday season". MakerBot has already released its new driver...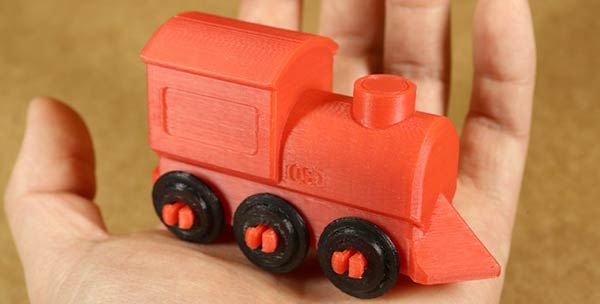 If you have a MakerBot Desktop 3D Printer and Windows 8.1 a plug-and-print driver has already been released. MakerBot's "one-click" driver was heralded by a Microsoft exec who said it helps to "make 3D printing a reality for the masses". With the driver installed Windows 8.1 users can 3D print directly from any 3D modelling application that supports the Windows 8.1 3D print pipeline.