Windows XP users have one full year left of extended support by Microsoft before the plug is pulled. A year from now Microsoft will no longer be offering updates, for security issues nor any other reasons. There is also no guarantee that Windows XP related information will remain in the Microsoft Knowledge Base. Even though this is the case many private and business users are still running the 2001 vintage operating system. This March Net Applications estimated Windows XP's market share as 39 per cent of all PCs worldwide.
The biggest threat to Windows XP users, in a year's time, will be from security vulnerabilities that are uncovered but that will remain unpatched, as extended support ceases. A report in The Sunday Telegraph quotes an analyst who estimated that "fewer than one in four companies had moved over to the newer Windows 7 operating system at the end of last year". With Microsoft recommending companies prepare to migrate for a full 18 months or more before switching from Windows XP to a newer OS like Windows 7 it looks like some IT departments could be struggling.
Many people and organisations have stuck with Windows XP, perhaps following the adage of "If it ain't broke, don't fix it". As the Telegraph points out, businesses (and individuals) are not keen to spend hard earned cash upon new systems when the old ones work perfectly well.
Incidentally I am writing this now on a Dell D430 Intel Centrino ULV laptop which is happily running Windows XP Professional. During the Windows 8 upgrade offer period I was quite tempted to upgrade but wasn't keen on spending the time or money upgrading this old but reliable machine. Also I think a new notebook is on the cards this summer with lots of exciting new tech coming out around Computex time. I will be upgrading to some widescreen ultrathin wonder packing Intel's or AMD's latest and greatest and I think it will have a built in motion controller and Windows 8.1. That's my XP migration taken care of...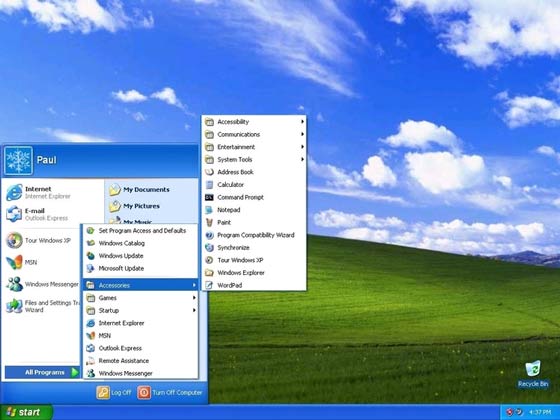 If you use Microsoft Office 2003 please be aware that it too will have its extended support cut on 8th April 2014. Windows Vista and Windows 7 users can enjoy extended support until 11th April 2017 and 14th January 2020 respectively. A full set of dates for mainstream and extended support for all the current versions of Windows and Office is available in a recent article by Ed Bott on cnet.
For the next 12 months Windows XP and Office 2003 users can still "enjoy" Patch Tuesdays. The latest supply of patches comes out on Tuesday 9th April and consists of nine security bulletins, two of which address critical issues.