A new blog post on Microsoft Technet draws our attention to the reinvented, re-imagined "Paint" program for Windows 8: Fresh Paint. The app is proving very popular in the Windows Store, today it became the No.1 app in the Store entertainment section.
Features of Fresh Paint:
Discover delightfully real paint that behaves like real paint where it should and better than real where you need it. Blend and mix colours to get just the look you want
Help your kids be creative and explore their imagination
Experience real painting and be creative without the mess and costly supplies
Relax and enjoy yourself. There is nothing to learn because you already know how to use it
Zoom in to see strikingly realistic details. Only Fresh Paint has an amazing, realistic paint engine developed by the company that brought you Kinect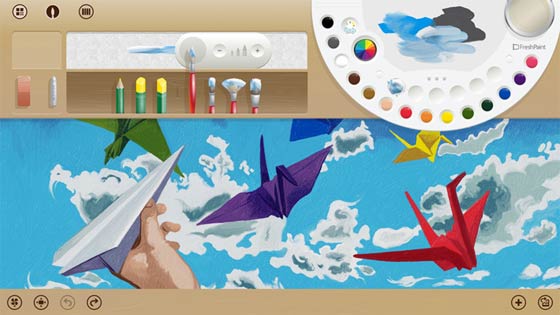 Fresh Paint was originally created as a prototype application for New York's Museum of Modern Art where it was used and interacted with by over 56,000 visitors. The app is said to create a realistic artistic environment with the traditional artist mediums working and interacting as you would expect by using "real time fluid dynamics on screen". Steve Clayton on the Technet blog post explains "Basically, the Fresh Paint engineering team developed a physics engine that simulates how mediums - think paint, pencil and pastels - are applied to a surface such as canvas or paper using a tool like a brush, pencil, etc. This provides a digital experience that is just like you'd get in the analog or real world."
This really is an app that works great with touch and is eminently suited to touch screen enabled Windows 8 devices. One Windows 8 Fresh Paint user commented "The best app in Windows 8! Love it!" but another without a touch screen said "Looks nice - unfortunately very few people now have access to a Windows 8 touch tablet - on a desktop with a mouse it's not so useful."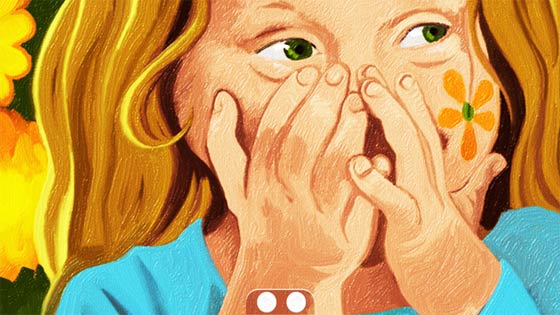 So if you are running Windows 8 and have a touch screen this FREE download from the Windows Store looks like a must-have if you like to dabble with paint. However Microsoft says it may not be available for you to download depending on your region/language right now as it is being localised for 12 markets/languages. Once localisation is complete it will be also be made available in English in the markets it hasn't been localised for. There's a good review (4.5/5) of the Fresh Paint app over at PC Advisor.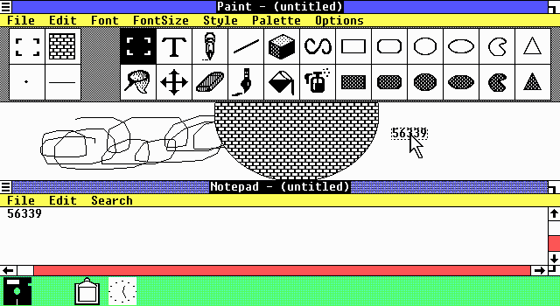 MS Paint from Windows 1.01