At the recent Ubuntu Developer Summit, project leaders Canonical revealed details of Ubuntu 12.04 'Precise Pangolin', the next in the line of Ubuntu Linux operating systems.
Precise Pangolin is slated for April 2012 and is what's known as an LTS (Long Term Support) release, where Canonical and the Ubuntu developers agree to support the release with continued updates, bug and security fixes for at least five years. As such, these are typically the releases adopted by chip-makers and large firms for products and SDKs, and it's most likely to receive coverage in the public domain.
As this is an LTS update, not much will be changing from the recent 11.10 iteration, as the focus is on enhancement and bug-fixing to achieve a highly-stable release. However Linux operating systems don't tend to receive much press amongst the flurry of Windows, Mac and Android news - though Android is technically a highly-customised Linux OS - and so it's worth taking a brief look at what Ubuntu has been up to these past years and where it's going.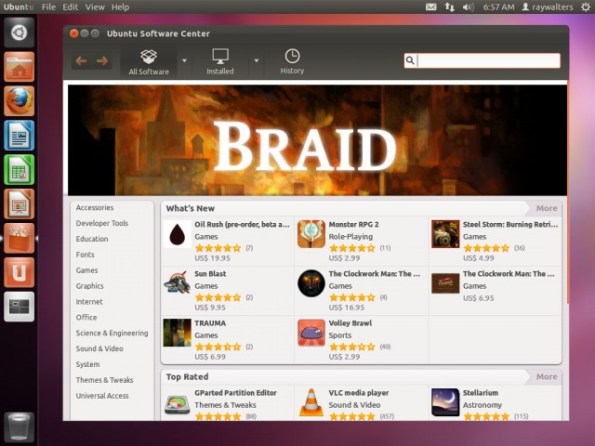 Since the 11.04 release, Ubuntu officially introduced the new, graphically-accelerated UI, Unity. Unity provides a more modern, attractive and responsive interface; an area where Linux distributions have been typically weak as they attempt to hold fast to their roots of command-line and thin-client access.
Unity has a similar feel to the Windows Aero interface, and the left-hand launcher bar offers similar large pin-able icons for running programs and shortcuts. There has been a clear emphasis on friendly touch-based interaction, making the OS more suitable for tablet use. Not at all dissimilar to Apple's OS X Lion App Launcher and the upcoming Windows 8 Start-screen, Unity also features a Dashboard Home screen with search bar and large, filterable icons.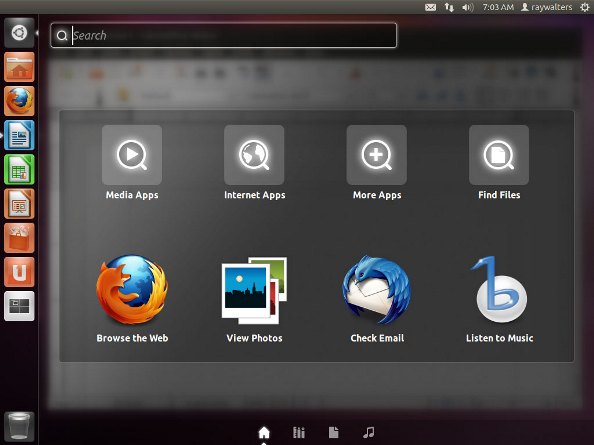 Again, similar to concepts in OS X Lion and something that has been around for a while on Ubuntu is its Software Centre, a one-stop shop for applications and plug-ins, with an iOS-like star rating system. The top menu panel has been enhanced with quick access to music-playback controls, e-mail and multi-protocol chat systems and notifications. A variety of office applications and other bundled software is included in the default package, and a free 5GB cloud service, known as Ubuntu One, is also included, with payment options for more space as required.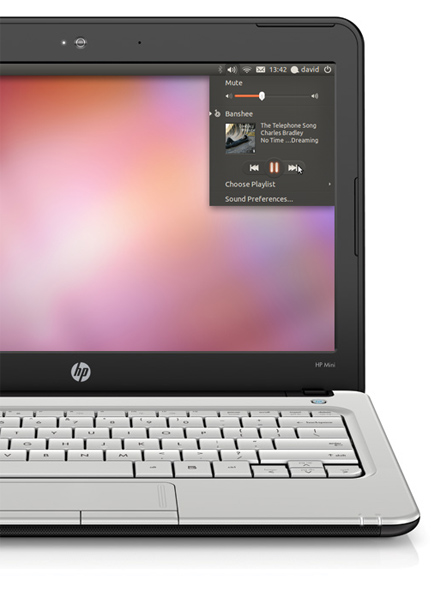 With a strong feel of unification (perhaps hence the name Unity), from bundled software, integrated e-mail and chat to a software store, Ubuntu now has a lot of the appeal and simplicity found on Apple operating systems, whilst still being a Linux release at the core and so benefits from the continuous updates made to the Linux kernel; with command-line access still available, Ubuntu is also one very powerful OS, highly suited for those who wish to form a deeper relationship with their operating system. Once you remember that all of this comes free, the combination of simplicity, performance and price makes Ubuntu an exceptional offering.
One weakness, however, is that Microsoft still dominates the DirectX gaming market. Ubuntu is not graphically weak, but Microsoft's stranglehold on DirectX technology looks unlikely to loosen anytime soon, limiting Ubuntu's potential market. Perhaps then, this is why Canonical is focusing the release ever-more increasingly towards tablets, netbooks and servers.
We know from Google Android that Linux operating systems have no issue running on embedded devices with a relatively small footprint. Canonical also focuses on working closely with clients to deliver complete software solutions and thus its interest in the server market; it has also been working closely with Calxeda, the producer of HP's new server-on-a-chip ARM components and is currently the only commercial Linux OS to offer official support for the platform.
Keep one eye on this one, guys and gals, as we may be seeing more of Ubuntu than usual over the next few years.
For those who are interested in the quick breakdown of key new features and changes expected in 12.04, here it is:
Increase of 50MB to a 750MB ISO, making the release no longer small enough to fit on a CD. This should reduce the pressure on developers who are packaging up their own released.
64-bit image is now the default offering, though 32-bit will still be available.
Potential removal of the Banshee media player in favour of restoring the previous Rythmbox player, due to progression issues. The matter is not yet finalised.
Due to the close release time-frames, GNOME 3.4 will not be adopted, however GTK 3.4 and some components of GNOME 3.4 will be.
A target has been set to reduce software centre start-up time from 11 to under 2 seconds.