Now that we're officially into October, the launch of Ubuntu 10.10 - codenamed Maverick Meerkat - is only days away. For those that can't wait until the 10th, though, a release candidate has now been made available.
Obviously the code will be almost final, with all of the features being in place and just the last few bugs waiting to be squashed.
For those who haven't been following Maverick's progress, the latest version will bring a whole slew of improvements. This starts with a refreshed and tweaked interface that makes for the smoothest, cleanest and overall best-looking Ubuntu to date. The netbook edition of the OS is also getting a total redesign with the inclusion of Unity by default. Specifically designed for smaller and touch-enabled devices, the new interface uses a simpler layout and larger buttons that should make navigation much easier.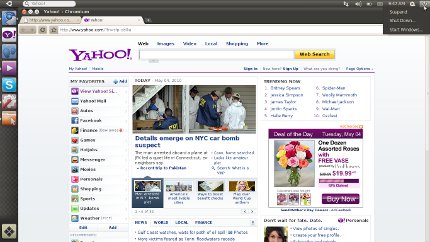 A new multi-touch stack has also been introduced, which should give developers access to a full range of gesture-based inputs. Though it's still very much in the early stages, some tablet PCs are reported to be working well, while advanced gesture 'sentences' are planned for inclusion further down the line.
Obviously all of the other normal tweaks and updates are included, bringing all of the packages and dependencies up to date.
The Ubuntu team has been plagued by lacklustre October releases following the launch of successful - and well received - April distros. Hopefully Maverick Meerkat will break this cycle, though we'll only have to wait until next week to find out for sure. The final code for netbook, desktop and server versions will be released on October 10, though the RC is available now for anyone who can't wait.