The Document Foundation has written to HEXUS to announce the launch of the LibreOffice 6.2 software suite with NotebookBar. The organisation heralds LibreOffice 6.2 as "a significant major release… which features a radical new approach to the user interface - based on the MUFFIN concept." Furthermore, it is added that the new UI is customisable for all kinds of preferences, making the most of a wide range of screen sizes, and the developers tout better file compatibility and performance improvements.
As you can see in the video about the new NotebookBar UI is optional, and isn't foisted upon experienced LibreOffice users unnecessarily. To turn on this new headline feature you head on over to an application's View menu and under the User Interface section you will see the 'Tabbed' option.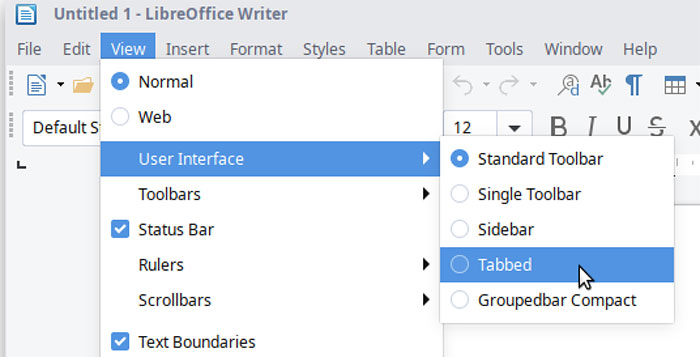 In the LibreOffice blog about the new release it says that the Tabbed UI "aims to provide a familiar interface for users coming from proprietary office suites and is supposed to be used primarily without the sidebar". For proprietary office suites, I think they mean MS Office. Other NotebookBar options are Grouped and Contextual UI flavours.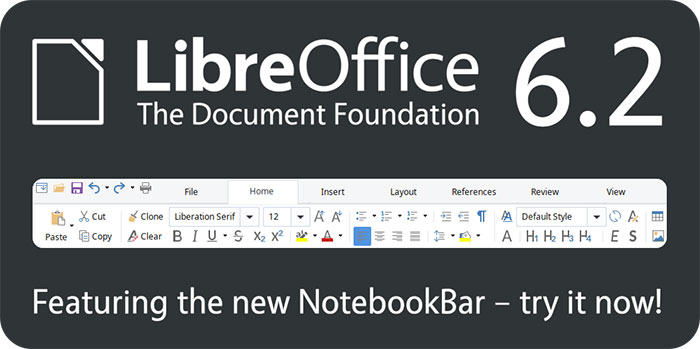 Other key features introduced in LibreOffice 6.2 are:
The help system offers faster filtering of index keywords, highlighting search terms as they are typed and displaying results based on the selected module.
Context menus have been tidied up, to be more consistent across the different components in the suite.
Change tracking performances have been dramatically improved, especially in large documents.
In Writer, it is now possible to copy spreadsheet data into tables instead of just inserting them as objects.
In Calc, it is now possible to do multivariate regression analysis using the regression tool. In addition, many more statistical measures are now available in the analysis output, and the new REGEX function has been added, to match text against a regular expression and optionally replace it.
In Impress & Draw, the motion path of animations can now be modified by dragging its control points. In addition, a couple of text-related drawing styles have been added, as well as a Format Table submenu in Draw.
LibreOffice Online, the cloud-based version of the suite, includes many improvements too. On mobile devices, the user interface has been simplified, with better responsiveness and updates to the on-screen keyboard.
Improved interoperability with proprietary file formats.
If you use LibreOffice in an enterprise class deployment, you might prefer LibreOffice 6.1.5, a more mature version which includes some months of back-ported fixes.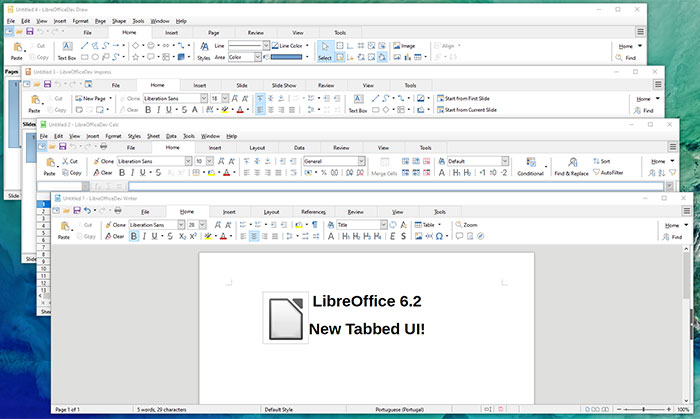 Both LibreOffice 6.2 and LibreOffice 6.1.5 are available immediately for a variety of OSes (Win/Linux/Mac) and sub-versions (deb/rpm, 32/64-bit). Checking out the Win_x64 download, it weighed in at 285MB. This is free software but the developers would like users to help with contributions via Paypal etc, and you will see appropriate links on the download pages.