Attaches to SIXAXIS and DUALSHOCK 3
Alongside Sony's other big Games Convention announcements this year, which include the new PSP 3000, a 160 GB PS3 and a whole host of Playstation Network titles, comes news of a wireless keyboard peripheral that attaches to either the SIXAXIS or DUALSHOCK 3 wireless controllers.
As you can see from the photo below, the pad clips onto the controller via a USB cable and eliminates the need to use the on-screen keyboard. It will support text chat in Playstation Home and should make communication easier.
Equipped with Bluetooth functionality, the pad has two shortcut buttons, a communication Button and a Message Box Button, that Sony tell us will allow users "to jump to pre-set features on XMB (XrossMediaBar) such as "Friends" and "Message Box" during game play."
There's also a touch pad button allowing you to slide your finger across the surface, which should come in handy for web browsing.
Sony has also confirmed that a number of software titles will also support the pad, including the upcoming Little Big Planet.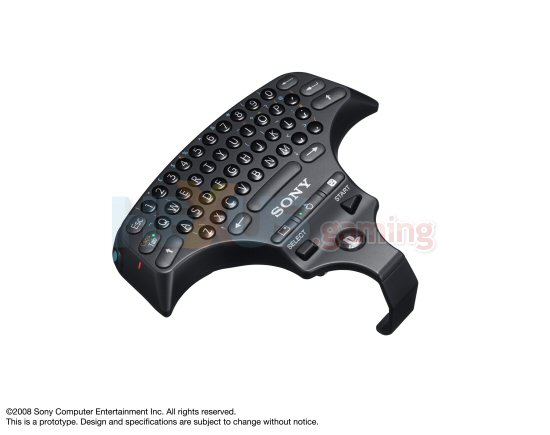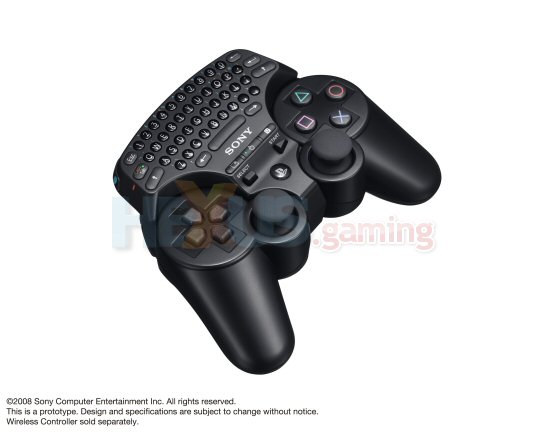 The keypad will be released in North America in late November with a European release before Christmas.
Check out the specification sheet overleaf...