The news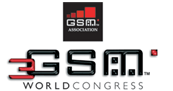 Having put in place the expensive infra-structure to support 3G phones, the world's top mobile phone operators are now looking to boost the uptake of the technology with a promotional campaign,

3G for All

, run by the GSM Association.

A dozen of the big-name operators - including Orange, T-Mobile and Vodafone - will be offering one particular handset, the KU250 from LG, at knock-down prices.

According to the association, the KU250 - which will be available to all 3GSM mobile phone operators from the second quarter - will have a wholesale price about 30 per cent lower than a typical entry-level 3G phone and be price-competitive with second-gen multimedia handsets.

LG's phone is said to have been picked from among 19 handsets submitted by eight makers. That may mean that seven makers are going to have to find a way to make their intended entry-level offerings competitive with the LG - perhaps resulting in lower prices all round for 3G phones.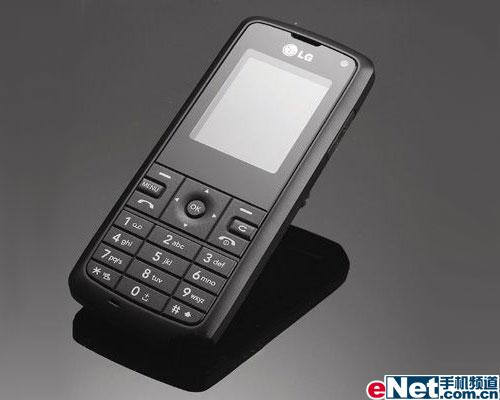 Pic courtesy of eNet.com.cn



The LG phone is reckoned to support video calls, high-speed internet access, multi-tasking and a "wide range of other multimedia services" but neither LG nor the GSM Association seems to think there's any point in making readily available pics and detailed info about the KU250, so we've been reduced to scrounging an image from eNet.com.cn and raiding wapzon.com for specs and features - thanks peeps!



LG KU250 specifications & functions (courtesy of

wapzon.com

)





* Dimensions : 110.9 x 46.7 x 15.6mm
* GSM Tri-band (900/1800/1900MHz)
* GPRS (General Packet Radio Service) Class 10
* EDGE (Enhanced Data for Global Evolution)
* WCDMA (Wideband Code Division Multiple Access) 2100MHz
* 2.0 WAP browser
* Support Bluetooth 1.2 connectivity
* Support Java platform
* MMS (Multimedia Messaging Service)
* Screen - 1.7in (176 x 220 pixels/ 262,144 colour) TFT LCD display
* Dual digital cameras, front VGA camera with video recorder/playback/streaming/call function and rear 1.3M CMOS camera with video recorder/playback and digital zoom function
* MP3/MPEG-4/AAC/AAC+/3GP player
* Internal antenna
* Speakerphone
* Call vibration
* Voice dialling and recording function
* 72 bit MP3/MIDI polyphonic ring tone
* Text input predictive software
* STK (Sim Tool Kit)
* microSD/TransFlash card expansion slot
* USB client
* Downloadable applications, games, pictures, animations and ring tones
* 10MB internal memory
* Alarm clock, calendar, calculator, unit converter, memo, PC sync, photo caller ID, photo album, photo editor, wallpaper and games
providing detailed



The

3G for All

promotion is a follow-up to another campaign run by the GSMA that was also intended to create economies of scale for handset makers and their component suppliers. The

Emerging Market Handset

promo, though, was aimed at first-time mobile buyers in developing countries and said to have led to the availability of a range of ultra-low-cost phones.

What seems to be missing from today's announcement by the GSM Association, however, is any promise that the 3G services that its members offer will be any better value than the deals they've offered in the past. And it's the relatively high cost of using 3G that, to our minds, has probably been the biggest reason for the relatively slow uptake of the technology at the lower end.

Thoughts on that or other 3G-related matters? Well, check out the GSMA's press release on page two and comment in the HEXUS.community.


HEXUS.links
HEXUS.community :: discussion thread about this article




Other news from the 3GS World Congress 2007



HEXUS.lifestyle.headlines :: Samsung unveils 'iPhone killer' at 3GSM World Congress
HEXUS.lifestyle.pressreleases :: Samsung Ultra Multimedia - Redefining the Mobile Experience

External.links
GSM Association - GSM World
3GSM World Congress 2007 - home page

eNet.com.cn - LG KU250
wapzon.com - LG KU250