US based PC enclosure, power supply and cooling specialist Antec has launched new products to enhance its Kuhler H2O CPU Liquid Cooling range. The Kuhler H20 H600 Pro & H1200 Pro liquid coolers are said to both be "extremely quiet" and provide "maximum efficiency, high performance and great build quality". These closed-loop liquid coolers feature 120mm and 240mm length radiators respectively.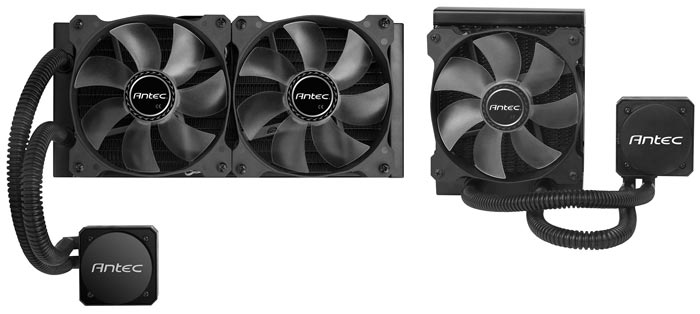 Antec says that the combination of a large copper base plate, precisely constructed 0.2mm fin radiator, high quality blue Led lit fan(s) spinning up to 2,400rpm and an enclosed pump impeller delivering a pressure of 2.3 meters of water is great for getting the most from overclocked processors. Antec allows user fan upgradeability for reasons of choice and product longevity. The pump is said to deliver 'exceptional pressure' thanks to its winding type three-phase motor which offers a higher rotational speed.
Antec trumpets its new Kuhler cooler build quality and reliability. It is vital that parts containing liquid inside your PC must provide outstanding build quality and durability and Antec says that its product and choice components offer both these things. For example the oil-free lubrication graphite bearing has a service life of up to 150,000 hours, and the carbon metal crystalline ceramic axis employed by both these coolers is said to offer 50x service life compared to rival parts. If a leak should occur, Antec points out that the liquid in its coolers is safe, eco-friendly and anti-corrosive. Putting its warranty where its mouth is buyers get a five year warranty.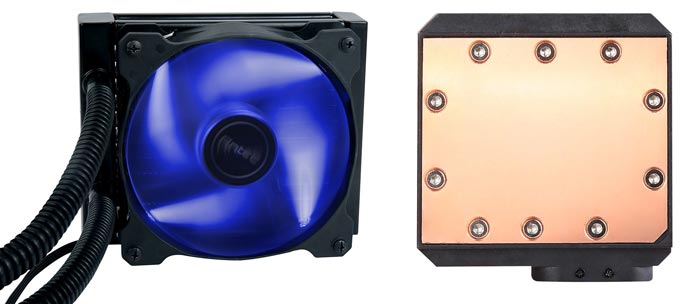 Fitting the Kuhler H20 H600 Pro or H1200 Pro is said to be simple and straightforward. Intel LGA2011/1366/1156/1155/775 and AM3+/AM3/AM2/AM2+ platforms are supported. The Antec Kuhler H20 H600 PRO is priced at $102.99 and the H1200 PRO at $189.99.