Enermax has launched two new all-in-one liquid coolers aimed at the entry-level market. The Liqmax 120S cooler can be bought fitted with either a cool blue illuminated T.B.Apollish Advance fan (model ELC-LM120S-TAA) or a powerful Twister Pressure fan (model ELC-LM120S-HP). Enermax says that these new members of its liquid cooling range are a great for maximum cooling performance of your multi-core processor. We are told that the MSRP for both models is £59.90 including VAT and that the coolers are on sale now.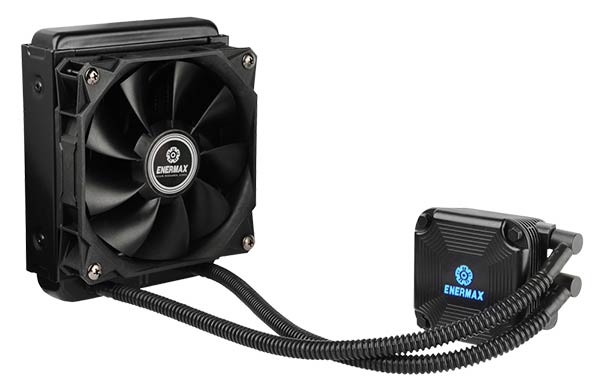 Different strokes
As indicated above, the Liqmax 120S is offered in two configurations which vary basically by the choice of fan. So let's look at this aspect of these coolers before we move on to the common specifications.
The ELC-LM120S-TAA with T.B.Apollish Advance 12cm fan is a "cool blue" LED lit model. Enermax says this fan can improve the looks of your system and provides an Enermax exclusive "brand-new Sparkle effect".
Meanwhile we are told that the ELC-LM120S-HP's 12cm Twister Pressure fan has been specially designed for CPU coolers and radiators. The fan blades are specially designed to be vibration free and provide high-pressure air flow.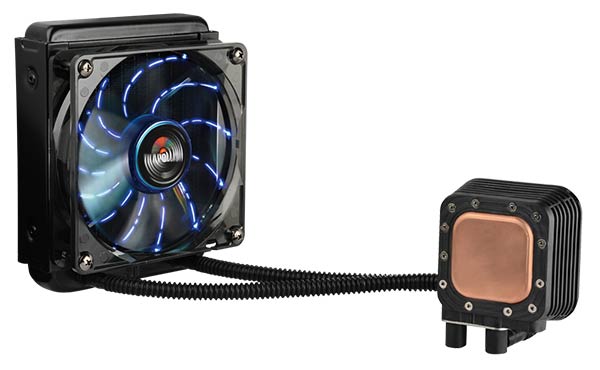 While on the subject of fans, both models have Enermax's 'Adjustable Peak Speed' (APS) function which enables the selection of three different RPM ranges; "You can choose between the Silent, Performance or Overclock mode according to your system configuration," explains Enermax.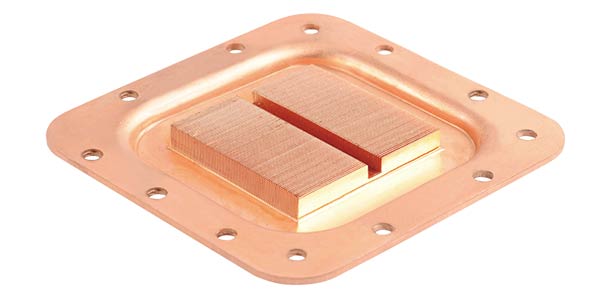 Common key specifications
Compatibility: Intel LGA 775/1150/1155/1156/1366/2011 and AMD AM2/AM2+/AM3/AM3+/FM1/FM2/FM2+
Weight: 505g
Pump: 12V Ceramic bearing
Aluminium Radiator: D 32 x W 120 x H 156
Tubes: 310mm, made of FEP
Fan: 12V Twister bearing, W 120 x H 120 x D 25, 600 - 1,300/2,000/2,500 RPM ranges
Full detailed spec can be found on the Enermax site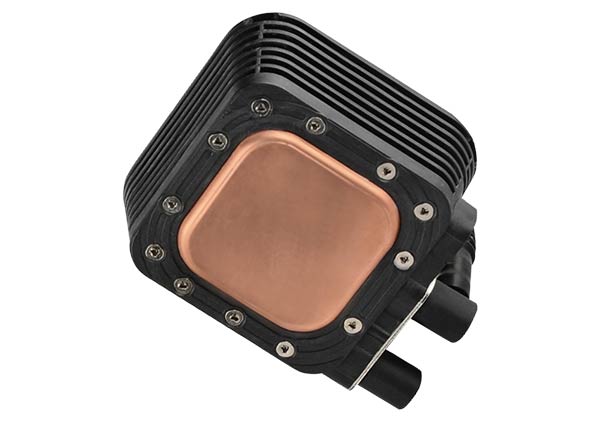 As listed in the spec above, the Liqmax 120S employs a durable ceramic bearing pump which is said to be a low noise unit. Enermax uses its patented Shunt Channel Technology to dissipate heat via the cold plate. The firm says the design is a development of that used on the Liqtech coolers with an extruded cold plate enhancing heat transfer. The Liqmax 120S with its 120mm radiator is designed to fit inside cases including "smaller midi towers," using an "easy and user-friendly mounting system".
Enermax has produced a promotional video highlighting the Liqmax's best features, please see below.