PC component manufacturer Enermax is introducing new liquid cooling solutions which will be available to UK PC enthusiasts starting from next week. The new range is called the ELC liquid cooler series. These are maintenance free coolers "based on a completely new cold plate design and ensure a much quicker and more efficient elimination of hot spots."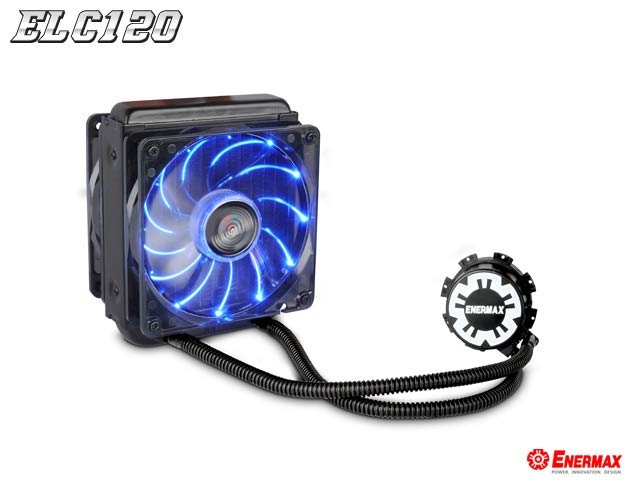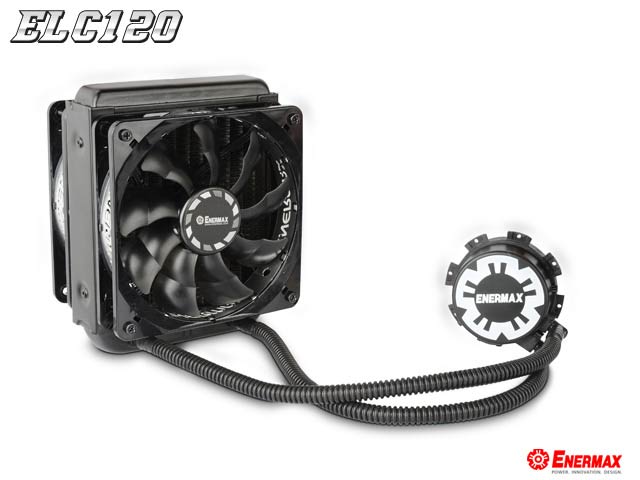 Three models will be available to buy as follows; the ELC120-TB, ELC120-TA and ELC240. The ELC120 model variants only differ in fan units; the ELC120-TB is equipped with 2x T.B.Silence 12cm fans whereas the ELC120-TA has 2x T.B.Apollish blue 12cm fans. The TA model is very eye catching with its fans incorporating a "patented circular LED light with 12 diodes". Turning our attention to the ELC240; this particular model looks like two ELC120-TB models stuck together, it has a double length 240mm radiator and is the "first choice for systems with an overclocked CPU" according to Enermax.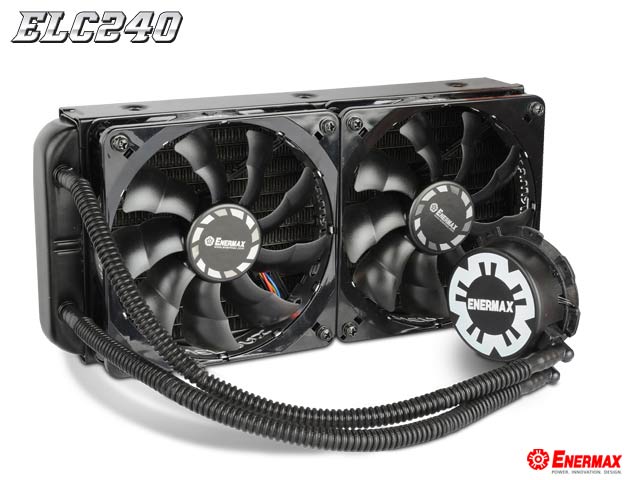 Quad-Shunt Channel Technology, the new patented cold plate design explained
The new cold plate design mentioned in our introductory paragraph was designed under the guidance of Dr. James Huang. Enermax says that "According to the fluid mechanical theory of the "Boundary Layer", a part of the liquid will form a continuously growing laminar flow layer on the metal fins that massively obstructs the heat dissipation. By adding four shunt channels, Enermax successfully prevents the formation of the boundary layer and enhances the liquid flow inside the cool plate." This helps reduce the formation of hot spots. Below is a picture showing the quad shunt operation compared to a conventional cold plate.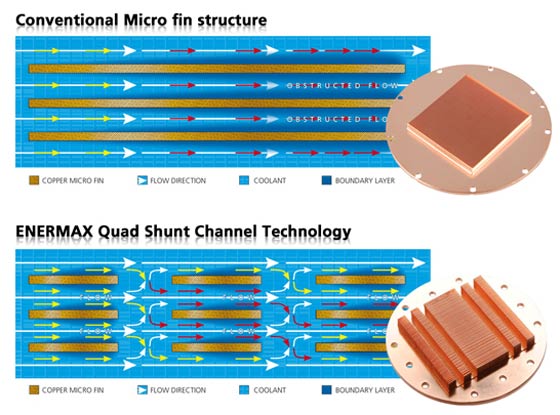 All the new ELC cooling systems are maintenance free, pre-filled with coolant. They all use the new quad shunt channel technology. The ELC coolers also use "Twister Bearing Technology" with a guaranteed minimum 100,000 MTBF (about eleven and a half years). The smooth running fans are switchable (Tri-cooling mode) "for an individual RPM according to the system requirements: Silent Mode (800-1,500 RPM), Performance Mode (800-1,800 RPM) & Overclock Mode (800-2,200 RPM)". Enermax says the mounting system is "easy and universal" supporting the latest Intel and AMD sockets. (Intel® LGA 775/1155/1156/1366/2011. AMD® AM2/AM2+/AM3/AM3+/FM1)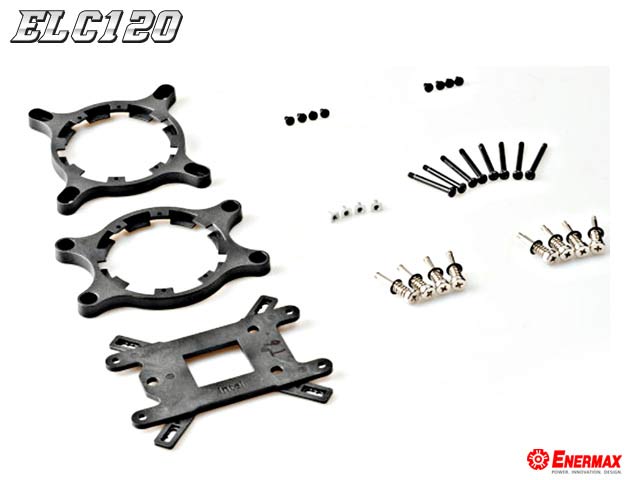 The coolers are said to be available for purchase next week at £69.90 for the ELC120-TB/TA models and £89.90 for the ELC240. (these MSRPs include UK VAT). A PDF detailing these new ELC coolers, their full specifications and their technological advances in cooling can be downloaded here.