Enermax has been producing PC fans of all shapes and sizes for about as long as we can remember, and the manufacturer is now preparing to take all that knowledge and apply it to the closely-fought world of CPU cooling.
Sounds a logical route to take and the first fruits of the company's labour will look something like this: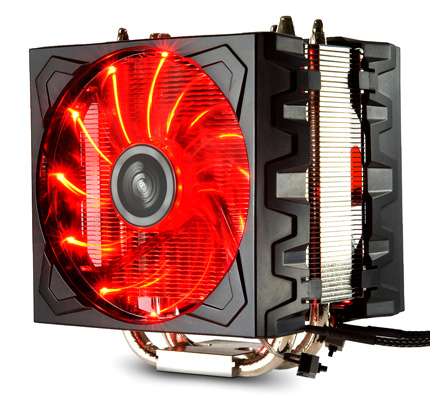 The yet-to-be-named cooler is being teased ahead of an official launch at next month's CeBIT trade show, where Enermax will launch not one but six different models with and without LED lighting.
As for the cooler itself, not a lot is known, but is uses a combination of Enermax's patented Vortex Generator Flow air-stream technology and Twister fans. That combination is enough for the manufacturer to deem it "cutting edge", and if the price is right, this could become an option for an affordable, high-performance, low-noise cooler.
Rest assured, we'll get all the details when we land in sunny Hannover next month.