MonsterLabo has decided to sell the substantial passive cooler at the heart of its first and only PC system as a stand-alone product. This company was formed by a group of PC building enthusiasts who launched their first fanless system dubbed The First at Computex 2018. Appropriately, the passive cooling component, now on sale separately, is called The Heart.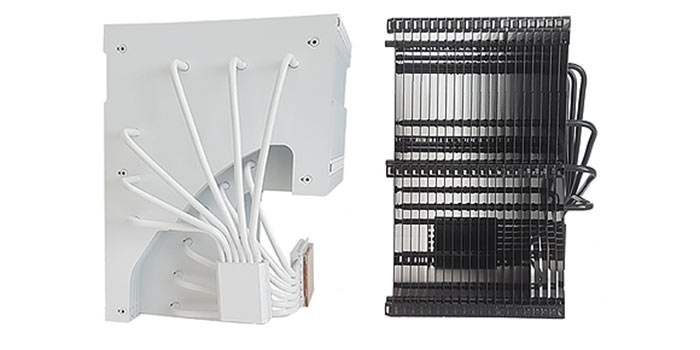 If you head on over to the official product page, or peruse the images here, you will see that The Heart is rather a large object, available in black or white finishes. The size is most evident in images which show the CPU/GPU contact blocks. Alongside the bulk is a correspondingly hefty weight - The Heart tips the scales at 3kg (6.6-lb) according to a report published by FanLess Tech, which had some extra pictures to share and noted that this is "the world's biggest CPU (and GPU) cooler".
Measuring 200 x 185 x 265mm, the cooler was made to fit MonsterLabo's The First system (Mini ITX) and understandably isn't compatible with most PC cases on the market. However, if you are looking at building something custom, special and quiet then it might be an interesting component choice for you.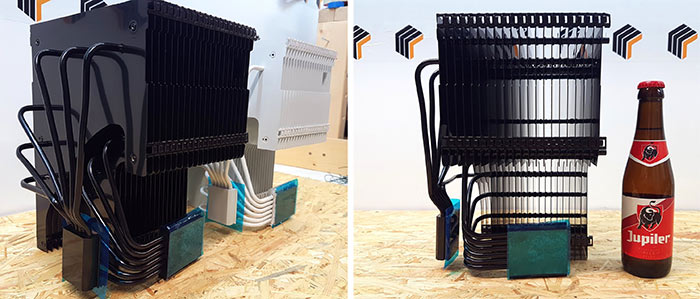 While the product page is rather minimal, we can get some indication of the cooling power of The Heart from the specs of The First, from whence it came. That system purportedly could cool up to a 100W CPU and 120W GPU in fanless configuration - and you could add 40W to both those totals if you installed a slow turning 140mm fan to the setup.
If you head on over to the MonsterLabo online shop you will see The First listed at €349 and The Heart is €180. Interestingly there are used systems for sale for a good discount too.