Taiwanese cooling and accessories firm Reeven has released its NAIA 240 AIO liquid cooler. This PC cooling product was first seen back in summer at Computex but has finally started to ship (MSRP US$109). German magazine HW-Journal.de has already done an unboxing and some comparison testing, concluding the unit offers "outstanding performance and diverse customization options."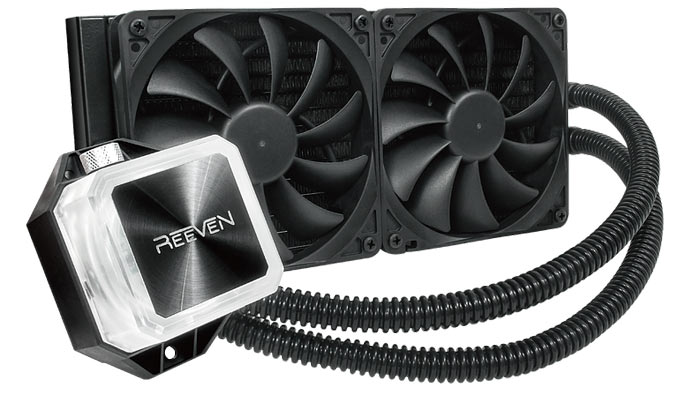 An interesting feature of the Reeven NAIA 240 AIO is its transparent coolant resevoir section atop of the pump block. Though the unit is factory sealed there's an opening available on the transparent cooling block which facilitates the injection of dye. Reeven supplies CMY coolant dyes so that you can mix a colour to your preference, or to match other computer components, and the dye infused coolant is lit up within the pump block via a white LED.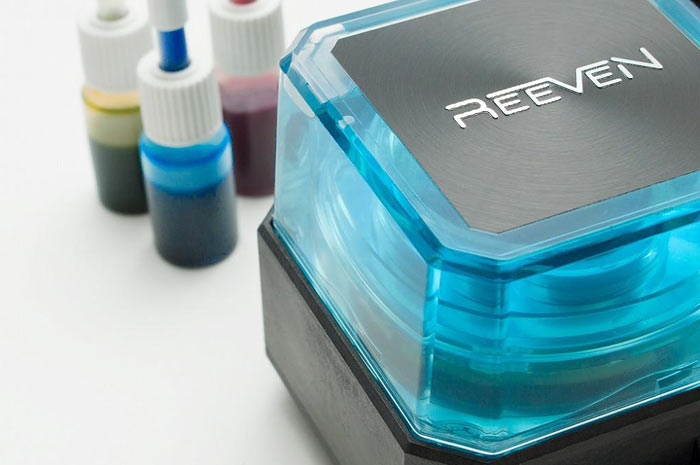 Reeven also attempts to differentiate with its product hardware design. The pump is said to be a WAP-Design (Water-Above-Pipe Design), so "the cooler can also be installed in any orientation, without sacrificing pumping power". Micro channels at just 0.11mm feature on the curved baseplates of these coolers which are said to provide efficient heat transfer. As you can see the radiator features two fans. Reeeven has specced two of its 120mm 'Coldwing' fans to deliver high airflow at 25dBA.