It'll suck yer nuts in!

Sitting next to the Antec Signature Series of PSUs was this behemoth of a laptop cooler, which is admittedly still in development… but my god, look at the size of the fan! The Notebook Cooler 200 is designed to cool the newer gaming specced laptops, hence it's large size and even larger fan.

Fitted with the superbly named 200mm Antec Big Boy fan, you'll have to be careful it doesn't get your big boy sucked in… but I guess there's worse ways to go.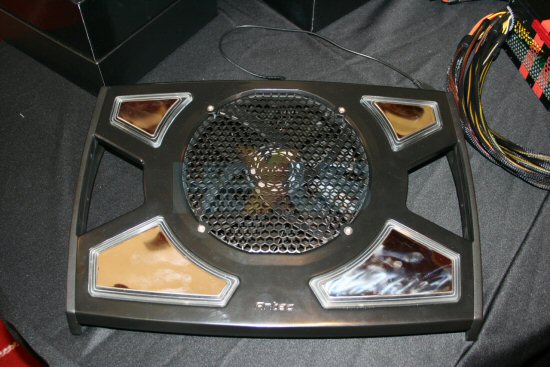 Click for larger image
All HEXUS CES 2008 content