Introduction
Silverstone, the company comprised of the ATCS team that used to design cases for Cooler Master, are exhibiting at Computex this year and they've taken along something a bit special.

The TJ-06 is an ATX, Extended ATX and µATX chassis that turns the ATX spec on its head, literally.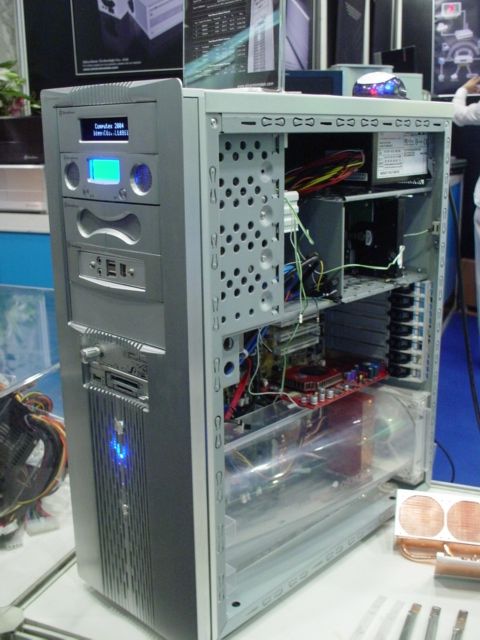 While it looks like your motherboard gets installed in the bottom right of the case, think about it in terms of the usual ATX case layout. It's just a regular ATX chassis turned upside down with the PSU relocated, the drive bay enclosures flipped round, with clever ducting taking care of CPU cooling duties.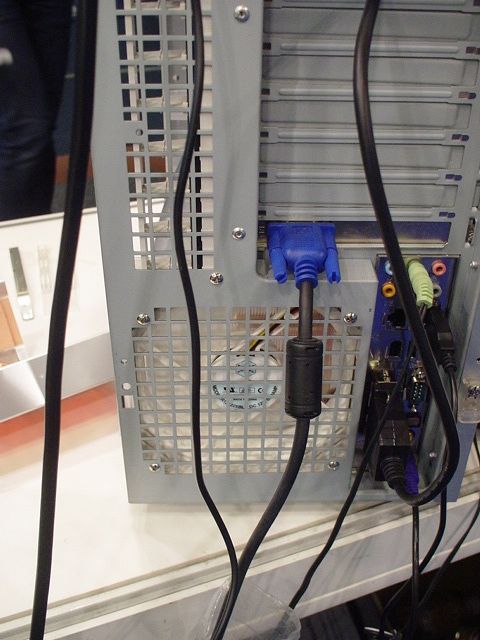 For processor cooling, air is pulled in via the front 120mm fan and blown through the ducting, over a passive processor cooler (at the moment designed for Pentium 4) and out via the exhaust fan you can see in the picture above.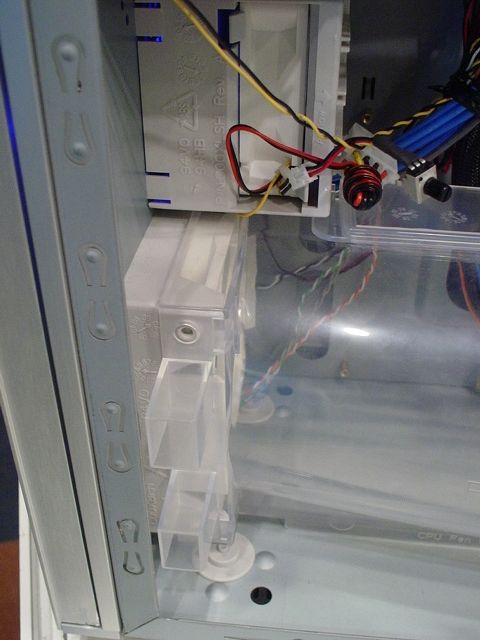 The ducting is patent pending, Silverstone looking to protect their innovation.