Introducing the Cooler Master Sniper
Just a few weeks ago, Cooler Master teased us all with news of a forthcoming product range; CM Storm. A pre-production prototype of the first of these CM Storm products, the Sniper chassis, is on show at this week's Leipzig Games Convention and we've been over to take a closer look.
Cooler Master has been telling us that the storm brand has been co-developed with the help of some of the world's most prolific gamers, and at first glance, you can tell that gamers have had a part to play.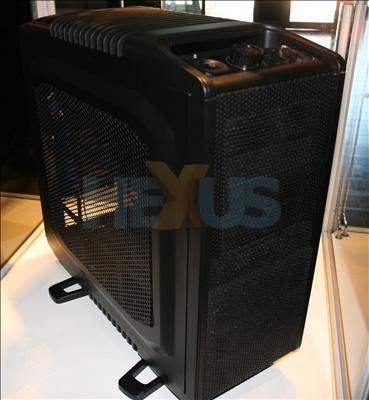 The monstrous chassis looks like something of a mix between a Cosmos and a Stacker. The mesh front and sides make it practically see through, bringing a whole new meaning to air flow - and, dust, we might add. It isn't by any means sophisticated, but it does have that "gamer" feel to it. Though, those horrible feet must go.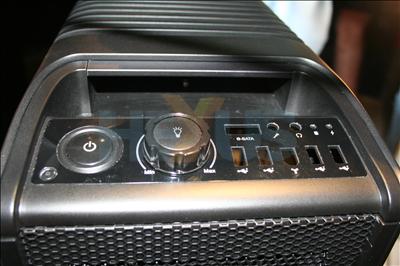 There are two top-mounted carry handles, just in case you fancy giving your arms a workout, and they're joined by a selection of ports. You'll find four USB, one FireWire, one eSATA, and your usual headphone and microphone jacks. These are joined by the big round power button, a tiny reset button, and a generous dial that'll allow you to simultaneously dim your custom lighting and control your fan speed.