A brand-new chassis?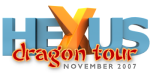 Whilst out in Taipei on adventures of the CPU kind, HEXUS was invited to drop by Lian Li's headquarters.

Lian Li has been operating for almost 25 years and is best-known for producing alumimium chassis for the discerning customer. Personalising this article somewhat, my first 'high-end' chassis was the PC-60, back in 2001, which is still going strong today in various guises.

The company also manufactures PC accessories - card-readers; notebook cooler pads; hard-drive kits; aluminium desks and so forth - yet the bulk of revenue is derived from its core chassis business. Lian Li will be branching out in to PSU distribution in 2008, following its main competitors' lead.

Around 1,000 cases roll off Lian Li's production lines each and every day. What's interesting to note is that all production is located in Taipei and not offloaded to mainland China where manufacturing costs, especially labour, are significantly lower. Lian Li reckons that Taiwanese-manufactured chassis or of a consistently higher quality; we're not so sure we totally agree with that statement, as you only have to look at the high-end competition to see just how good Chinese manufacturing can be.

Considering that design and production are localised, HEXUS wanted a glimpse into what Lian Li has planned for the next few months - products not listed on the website.

Here's something that the external world hasn't seen: the Lian Li PCP-P80 - an ultra-high-end aluminium chassis that's to go in to production next month with general stock availability in January 2008.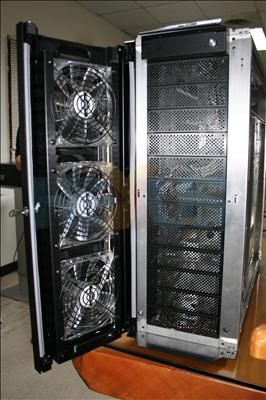 The 12-bay PCP-P80 will become the pinnacle of Lian Li's tower range, no doubt, and it has a number of new features not yet seen on other models.

The model above represents a second-revision pre-production sample and the mass-produced chassis will have anodised sides, matching the black aesthetic.

Opening the lockable door reveals three intake 140mm fans that pull cooler air from the outside and push it through the case.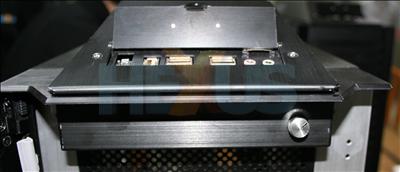 The top-mounted I/O ports are hidden behind a push-up cover and a built-in fan-controller controls, well, the fan speeds.

Cont..