Mainstream move
Yesterday we revealed a number of AMD desktop CPU launches and price cuts. This was the second round of price cuts within a month, and appeared to be part of a strategic move by AMD, so we spoke to the director of its European channel, Andrew Buxton, to find out what AMD was up to.
"I believe the whole positioning puts us back very strongly where we've traditionally done well - of offering greater value for money," said Buxton. "This is about bringing triple and quad core processors to a wider audience."
The top-end CPU - Phenom X4 9950 Black Edition - now only costs $186. Yesterday's launch was merely a 125 watt version, with the 140W incumbent being phased out. It appears to be positioned to take on Intel's cheapest quad core - the Q6600. "The Phenom X4 9950 Black Edition is a really good part that performs better than the Q6600," said Buxton.
Now that's an interesting claim and possibly a pivotal one. AMD ensured it has the cheapest quad core by some way when it dropped the price of the 9650 to $156 but, as the HEXUS.community comments on yesterday's story show, many people will think of the Q6600 first when they're looking for an entry level quad core.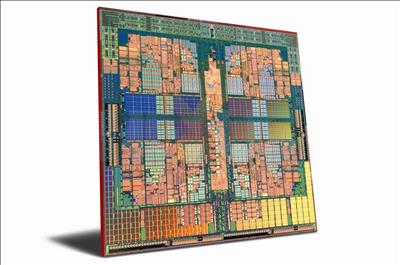 AMD quad