Mental Asylums are not good


Howard Phillips Lovecraft was an American author of horror fiction and fantasy. In the time up to his death in 1937 his books were not particularly well read. Over the last two decades his life has been portrayed in many books and his works have become incredibly well known throughout the United States.

The Call of Cthulhu (COC) has been released as a radio play and was released this year as a short film. Totally shot in black and white the film was an accurate portrayal of Lovecraft's macabre mindset. Almost 70 years after he wrote the short story H.P Lovecraft's Call of Cthulhu has now arrived on PS2 and Xbox. Published by Take Two the game shows the ingenuity and cleverness of the proclaimed child prodigy. As we travel through his dark and supernatural creation it's easy to see that many films took their inspiration from Lovecraft's works.The Call of Cthulhu: Dark Corners Of The Earth has suprised me. Not only had I never heard of this mysterious writer but the game has not been heavily publicised .If the game hadn't had fallen onto my desk, I undoubtedly would never have discovered one of the best first person horror games I have ever played.

COC places you in the brogues of Jack Walters, a Panama wearing smooth talking private investigator with a mysterious past. As an investigator it is Jack's job to use every exploration skill to enable him to explore the Dark Corners of The Earth in a bid to discover the truth about the strange cult that dwells in the shadows.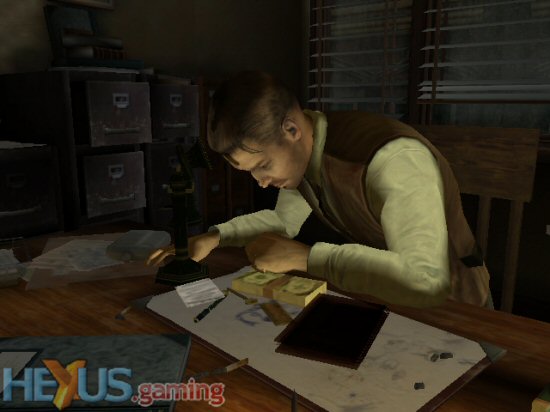 Click for larger image



The game begins with a vision of Arkham asylum in 1922, it's hard to see exactly what is happening on screen due to the darkness which blankets certain parts of the game, but the initial scene gives a foreboding insight into the strange world you are about to embark on. Immediately after the episode you are told it is now Massachusetts 1915, some seven years earlier. You meet up with some local policemen who inform you of a mysterious cult who are in town, you then anxiously head towards a gloomy building where gun shots can be heard. As the police stay firmly out of the way of this potential madman you are informed that the man in question, Victor Holt will only speak to you. But how does he know my name? Why me? These were the initial thoughts running through my head as the game slowly introduces you into a paranoid state of mind that becomes more intense the deeper you delve. As you enter the house in pursuit of Volt you can cut the atmosphere with a knife, floorboards give way under your feet and screaming can be heard through the thin walls You navigate a number of rooms in search of Volt and inevitably head for the basement where a gruesome sight awaits you, a tortured man has been pinned to an electrical device. The moment you see this grizzly site your vision blurs and your heartbeat quickens, the controller throbs to mimic those precise heartbeats and the tension begins to grow. After leaving the tortured soul you need to solve a somewhat easy puzzle which involves finding a power source and planting it into another device which unlocks a door. Through the door you find Volt Standing by the window. After a short dialogue you collapse and wake up in 1922. Jack has experienced some kind of amnesia between those seven years and cannot remember anything that he has done between these dates. Flashbacks provide clues throughout the game but at this precise moment you feel very alone and vulnerable. You are immediately phoned at your office and asked to investigate a missing person who has disappeared after their grocery store has been robbed. Sounds fairly unimpressive but this investigation leads you into the dark corners of the Old Town, where nothing is quite as it seems and the feeling of impending doom lurks in the faces of the locals.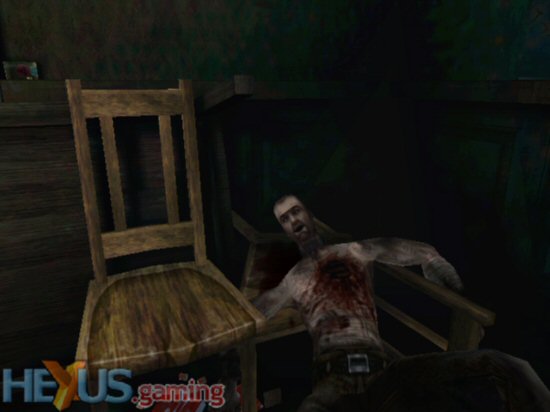 Click for larger image