We're expecting nothing less than perfection...
Judging by the huge success of the franchise to date, the multi-million pound marketing campaign, and taking note of the huge community that has evolved from the previous two games, it was safe to say that Halo 3 was always going to be a huge commercial success.

Already, on the launch day of Bungie's money-spinning sci-fi shooter Halo 3,reports suggest that the game has coined in approximately $155 million in the US and £84 million in the UK; figures that have incidentally shattered the record for launch day figures of any blockbuster movie.

For three years gamers have waited patiently (aside from a few impetuous nut-cases who queued outside their local store for two weeks prior to release) for Bungie to finish the fight in the last game of the trilogy. Many sequels are notoriously dismissed for being artistically inferior, and often accused of simply repeating many of the elements from the original, but Halo 3's fevered following weren't expecting anything less that a masterpiece to complete the end of this epic trilogy.

There has been intense pressure on Bungie to deliver on all fronts and the time has now come to judge and critisise their work. So, has Halo 3 really been worth the wait? Let's take a look…(no spoilers)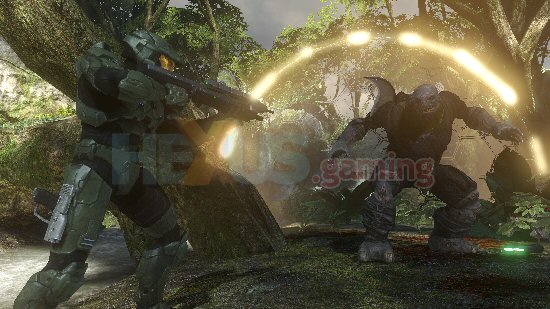 Click for larger image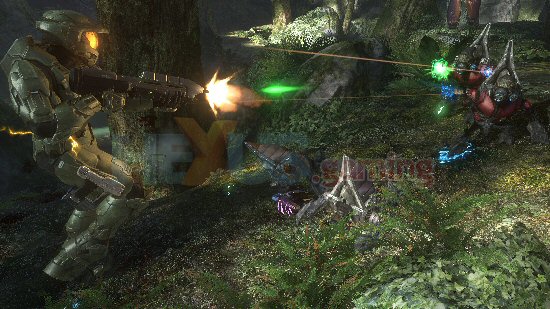 Click for larger image



Halo 3 is a futuristic sci-fi first person shooter which follows the plight of Master Chief, the faceless, towering protagonist of the Halo Universe, as we follow his fight against the alien races, the Covenant and the Flood, in his battle to save the galaxy. If you're new to Halo, and I'd guess there are plenty of you out there judging by the amount of people I saw leaving my local GAME armed with a copy Halo 3 and a brand new Xbox 360, then you'll probably not be able to make head nor tail of the storyline (a brief recap would have been welcome addition at the beginning of Halo 3). But, for those who have been following the trilogy, you won't be disappointed with how the storyline evolves...