You are nothing but my puppet!


Based on the trailers currently doing the rounds, I was expecting The Darkness to be a decent shooter with suitably fine next-gen graphics, but I thought it was likely to disappear into the current crowd of first person shooters, perhaps somewhere in between Far Cry Instincts Predator and Perfect Dark Zero. I should have known better considering the brains behind The Darkness is Starbreeze Studios, the guys who created Chronicles of Riddick, arguably one of the best movie to videogame translations; a superb game which was lauded for its photo realism, atmosphere and compelling gameplay. With Chronicles of Riddick, Starbreeze created a visually unique looking game and pushed the capabilities of the Xbox hardware to its limits and I'm happy to say that they've done exactly the same thing again with The Darkness.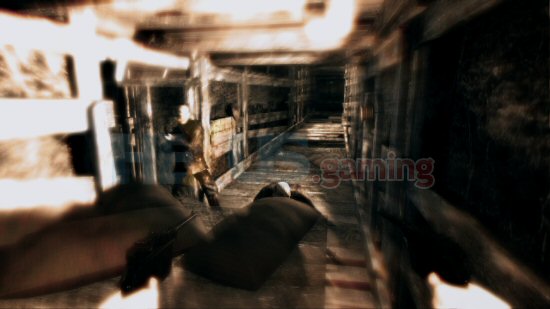 Click for larger image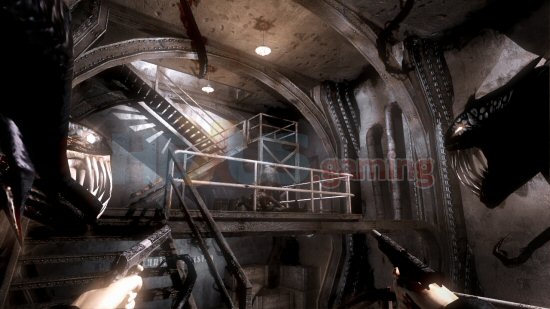 Click for larger image



The opening sequence features a movie-style car chase that immediately makes an impressive impact with the high quality of cinematic production, superb animation and graphics, witty dialogue and great acting. It's a superb introduction to the game's compelling storyline and one that leaves you hungry to find out more.

It's amazing to think that even though we're a year and a half into the console's life cycle, and I've already played the likes of Gears of War and Oblivion, that I'm still surprised at just what can be achieved with the Xbox 360 hardware. Though the appeal of 'The Darkness' isn't exclusively about the graphics and cinematic feel of the game, the gameplay does revolve around its dark narrative, so the creepy and intensely atmospheric locations and ominous characters you meet add to the ambience and is what essentially makes the game so attractive to play.