Has the Tetris franchise evolved?


Since the 1980's Tetris has appeared on practically every platform known to man and became one of the most popular games of all-time after its hugely successful appearance on the Nintendo Game Boy in 1989. In more recent years we've been subjected to even more puzzle solving games, from the likes of Bejewelled to Lumines, all of which must have drawn some inspiration from the falling blocks game. The idea of matching a variety of blocks to make a complete line was so simple that anyone could pick up the gameplay and the intellectual challenge made it a completely addictive experience.

The Tetris brand has sold more than 70 million units and THQ has now taken on the challenge of evolving the series for its next-gen debut, Tetris Evolution. It's a bold title that suggests that we can look forward to a transformation and a huge leap forward for the franchise. But, how do you improve on a game that has already conquered the world?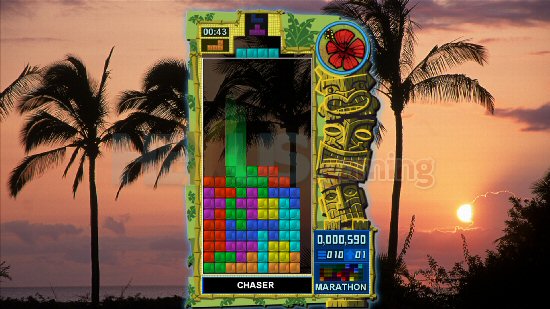 Click for larger image



Well, THQ have stuck rigidly to the same formula that has always made Tetris so popular. Without meaning to patronise anyone who has played Tetris before (which surely must be most people) I'm going to briefly explain how to play the game.


Click for larger image



You move and rotate coloured blocks (tetriminos), with the aim of creating a horizontal line of blocks without gaps. Points are awarded for creating these lines and as you progress you level-up and the speed increases. That's it, pure and simple. Now, Tetris Evolution is exactly the same, apart from the fact that there are dozens of customisation options, plenty of game modes and the option of playing against others via multiplayer and Xbox live.