Get in the zone


I've never been a fan of the NBA live series of videogames, in fact I hate basketball management games in general. I don't watch basketball on TV, I don't understand the rules nor have any interest in learning what the difference is between a swing man and a zone defender. I don't understand the transfer market, the complicated roster stats or whether Kirk Hinrich from the Chicago Bulls is better than the Pacer's Jermaine O'Neal. However, there is one basketball franchise in which you don't need to have knowledge of the game to enjoy it and one that I have admittedly enjoyed playing in the past. The NBA Street titles have successfully combined the talent and big names of the NBA with the attitude and atmosphere of streetball and have consistently dished out a series of fast paced, trick heavy, arcade style sport's games where you don't have to rely on knowledge of the ball bouncing game to get by. EA's NBA Street Homecourt is the fourth game in the series and once again it's all about the raw action and fast paced gameplay baby!

In NBA Street Homecourt the games consist of 3-on-3 battles that are played out on homecourts, where the legends of basketball first plied their trade. There are 5 game modes to choose from, in addition to the obligatory Xbox live mode, which include a bog standard mode called Homecourt challenge, with the idea being to become a hometown legend by playing and winning dozens of games and challenges.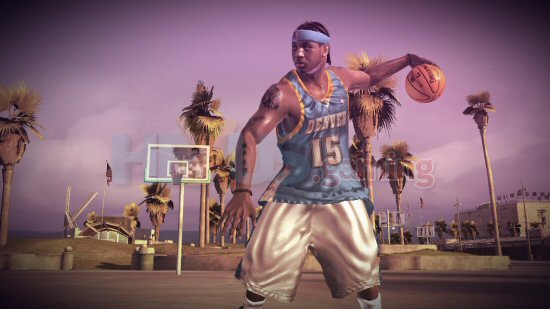 Click for larger image



In Homecourt challenge mode you earn your props by creating a team of competent ballers as you take on other street teams across a variety of locations. Obviously, they all revolve around beating them on the court, but EA have tried to make the challenges interesting by offering various game types. They range from straightforward matches where the first team to 21 points takes the glory to matches where the victor is the team who leads by 3 clear points. Okay, so there isn't much variety come to think of it, but hey it's a basketball game.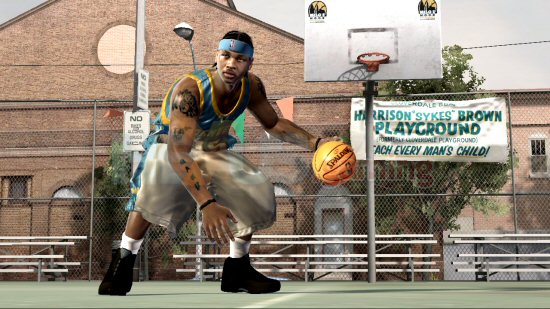 Click for larger image



Challenge mode begins by picking your team of ballers, consisting of one guard, forward and center. Each player you choose has three different strengths which are made up through a combination of shooting, handling, dunking, stealing or passing. After customising your character, using a bizarre feature where you choose famous NBA players and morph their faces together, it's straight on to your first challenge. As you progress through the challenges you're awarded points which can be spent on new gear and can unlock locations which you are then free to use in the other game modes.