Teeing off...


Tiger Woods is hitting the videogame fairway once again in Tiger Woods PGA Tour 07. The Xbox 360 version introduces Universal capture technology that accurately maps player features and the latest edition to the series includes gameplay enhancements, plenty of new game modes and a streamlined player creation process that enables you to customise every aspect of your player.

There are now double the amount of courses on offer, including St Andrews and The Prince Course in Hawaii all of which are accurately mapped, new training challenges, that helped substantially with our stroke play, interesting game modes, such as the Tiger Challenge where you'll compete against the man himself, and the new and superb ESPN intergration.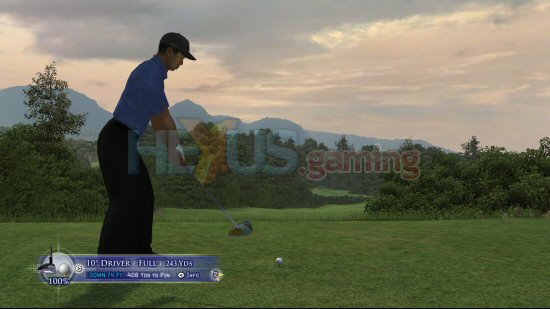 Click for larger image



The roster has been extended to include 12 golfers from Vijay Singh to Annika Sorenstam who'll be heading onto the greens equipped with a range of new licensed clothing and equipment. Customising your player is something which EA takes very seriously and you now have a wealth of options to choose from to ensure your player is looking fine and dandy when he picks up that end of season trophy.

The controls will be familiar to anyone who has played any of the major golfing games over the past few years. By swinging the left thumb stick back and forward in a smooth motion you control the power and tempo, draw and fade of the shot. The right stick controls the trajectory and spin of the ball. It's an extremely effective and flexible control system that gives you total control over the shot, but there's little room for error and you'll need concentration and focus every time if you plan to stay out of the rough. If you hit the ball sweet enough you'll be treated to a slow motion sequence that shows off your shot with some style.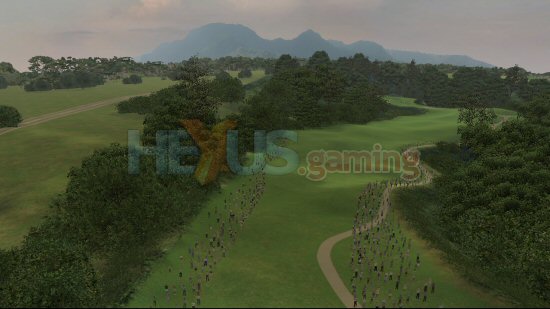 Click for larger image



In the early stages the under-par accuracy of your drives, chips and putts means that you'll find it tough competing against the pros in the season mode. The list of golfing attributes, from power to recovery, starts at the lowest level and through training your golfer or competing in some of the easier challenges you'll gain skill points which are then added. The further you progress the more skilful you will become, the further you'll be able to drive the ball and the easier it becomes to chip the ball out of those dreaded bunkers.