Like dribbling? You will be...
It's become second nature for some developers to churn out incremental updates on a yearly basis, apply subtle graphical tweaks and make minor interface changes to their established franchises. They do this to make a bucket load of cash, but that's not the Electronic Arts' way.

In recent years, EA Canada has really knuckled down to some hard work with the FIFA series by making huge changes on the pitch, adding innovative game modes and pushing the boundaries of online gaming.

In FIFA 12, the developer has massively tweaked things yet again, adding the likes of player tracking and dribble control and enhancing practically everything on and off the pitch. Initially, some of changes take a little getting used to, but without a doubt the FIFA series is once again heading onwards and upwards, leaving the opposition looking tired and dated.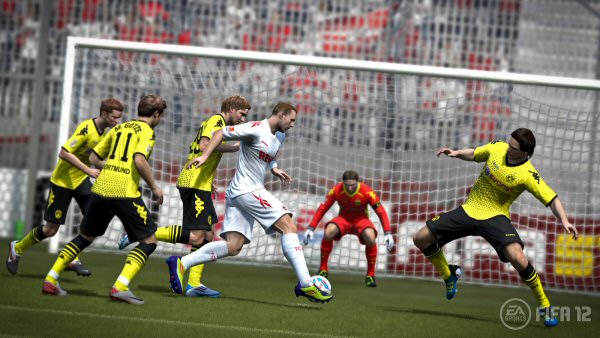 The new player-impact engine, tactical defending options and refined dribble control affect everything on the pitch. If you've spent the last year relying on penetrating defences solely by passing you'll be in for a tough time as players track you more accurately and aggressively. Consequently, FIFA 12 is tougher and more challenging than ever before. And that's a good thing.