Rise from a struggling actor to an A-list celebrity.
As the first console game ever to allow you to stand alongside, act with, and mimic your favourite Hollywood actors in iconic scenes, Yoostar 2 has a lot of things going for it. With the power of Microsoft's Kinect camera making the magic happen, Yoostar 2 captures you acting out famous lines from classic films and then transports you into that scene where you're rated on posture, enthusiasm and how well you deliver your lines. Do a good job and you could well find yourself taking home an Oscar. Do badly, and you could end up being cast aside like the Ben from Eastenders you really are.

In Quick Play mode, or via the main campaign, there are 80 recognisable scenes to choose from. From Marlon Brando's famous "An Offer He Can't Refuse" speech in 'The Godfather,' to Mr Miyagi's "Wax on, wax off" routine in the 'Karate Kid,' the scenes span many different genres and themes (full list overleaf.) And with weekly DLC planned and a whole host of classic movies, including 'Back To The Future' and 'The Goonies,' in the pipeline, plus the ability to purchase more scenes from existing movies on the disc, there's plenty to tempt you into putting your hand in your pocket for further movie thrills.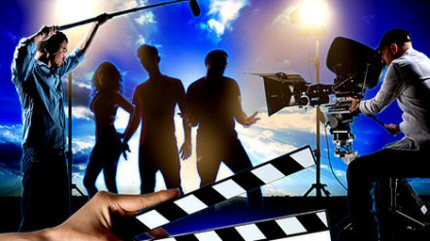 Blitz Studios interactive game has some strong community features, with the ability to upload to Playground (the official Yoostar channel) and have your video rated by the community. Though YouTube uploading is not yet allowed (that may change,) via the game you can hook up to your Facebook and Twitter accounts and place the video link online for all to enjoy. The process for uploading is very smooth and after you're creation has gone through the moderation process (no swearing or nudity allowed) it only takes around 10-15 minutes before the world can see your performance. From the game's community section, you can also check out the hot movies for that week, catch up on latest news, browse the Yoostar store and check out your own award collection. One of my personal highlights from Yoostar 2 thus far, is having my ego swelled by a member of the community who gave me a "Best Actor" award for my performance as Rocky's son in the hard-hitting speech to his dad in 'Rocky Balboa.' Based on the strong online features, it's clear that Yoostar 2's strength will lie in its community interactions. With the promise of contests too, the community channel looks set to become quite a hot-bed of activity.

Continued Overleaf...