Based on Harry's first four books and films
You've got to hand it to LEGO videogame creator Traveller's Tales. The British Software House has done a fantastic job at taking the insanely popular brick building game and bringing on board some incredibly well known brands to fuse the two together to create a viable and thoroughly enjoyable franchise.

Part of the success of the LEGO series is undoubtedly down to how well Traveller's Tales and Warner Bros have worked together to recreate the magic of these well known IPs in such a unique way. With Star Wars, Batman and Indiana Jones it took well known set-pieces from the movies and provided some nostalgic moments in such a creative fashion, but also injected them with its own tongue in cheek humor in a way that made you laugh along with them.

In LEGO Harry Potter Years 1-4, the formula of the LEGO series of movie-tie ins hasn't really changed. Once again you'll find yourself brick building and smashing up environments to gain studs that can be spent on upgrades and new characters . Despite this ageing template and the lack of passion to drive the franchise to new dizzying heights by attempting something new and different, this is still a great game that fans of the first four of J.K Rowling's books and Warner Bros. should be very happy with - and reassuringly it has that familiar dose of humour that we've come to expect from the British studio.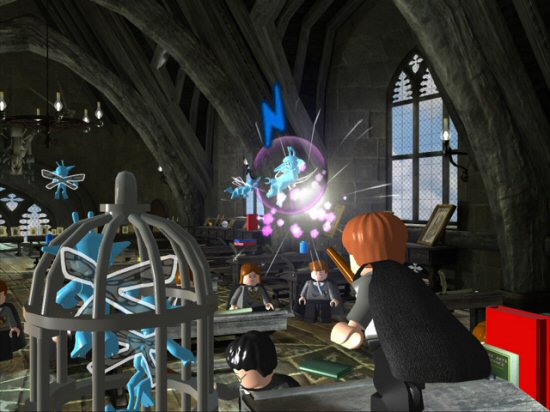 Continued overleaf...