Rewind time and freeze water
Universally praised for its visually spectacular acrobatics and combat, the Prince of Persia series has gone back to arguably the highest point in its history to gain the inspiration for Prince of Persia The Forgotten Sands. Instead of expanding on the open-ended world design of the last console-based Prince of Persia game, Ubisoft Montreal has opted to mimic the style of of the 2003 hit The Sands of Time with a return to a familiar platforming/puzzle blu-print.

This new adventure is set within The Sands of Time universe. After leaving his father's kingdom to prove his worth, the Prince is drawn toward a mysterious realm. He quickly discovers that he must harness his acrobatic abilities and powers over the environment to not only survive, but to save a mystic palace from unfathomable evil. It's a storyline that should appease long term fans of the series as it cements in between the gaps of The Sands of Time trilogy extremely well, but its deep history may well be lost on anyone who is new to the franchise.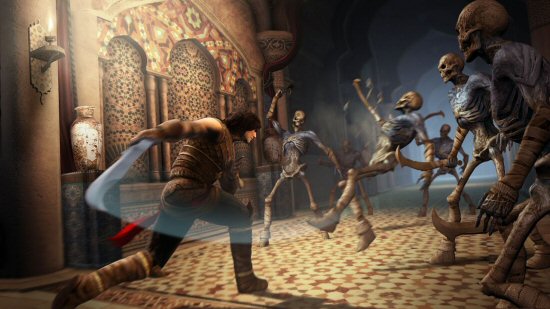 Continued overleaf...