Two Vin Diesel's for the price of one
What's it about?
The Chronicles Of Riddick: Assault On Dark Athena is the sequel to Starbreeze Studios highly acclaimed 2004 sci-fi first person shooter, The Chronicles of Riddick: Escape from Butcher Bay starring the fictional dangerous criminal and famous real-life beefcake movie star, Vin Diesel. Included on the disc you get the original game, which has now been given a HD makeover, in addition to a new 8-10 hour expansion entitled Assault on Dark Athena and a brand new online multiplayer component.

In the latest installment the action follows directly on from Riddick's attempted escape from the maximum security prison in Butcher Bay. After falling into a deep cryogenic sleep, Riddick and Johns are kidnapped by a group of mercenaries who bring them to their spaceship, Dark Athena, where they plan to turn them into remotely-controlled slave drones. As with the first Riddick game it's up to you to find a way out of this mess and cheat death by blending gun-play, melee and stealth to see off drones and heavily-armed mercenaries.

What do we like?
The fact that you get the brilliant Escape from Butcher Bay on the disc is worth the RRP alone particularly if you didn't play it first time around. But, Assault on Dark Athena is also a decent shooter and carries on the storyline extremely well by keeping you immersed with a solid script, some decent voice-acting and an intense and moody atmosphere. There's a nice pace and variety to the gameplay as well as you switch between stealth and all-out gun-blazing action, which ensures that the action never becomes stale. The combat system, which combines traditional melee attacks with blocks, parries, and savage counter-attacks, is extremely satisfying, as is snapping a guard's neck or using one of the game's many weapons, including the brutal curved Ulak blade to kill enemies.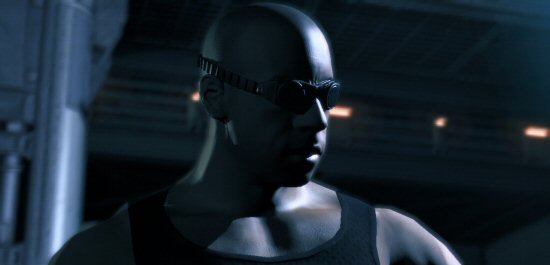 The Unreal Tournament style multiplayer modes, which include deathmatch, capture the flag and close quarters arena matches offer further replay value, but the biggest highlight is 'Pitch Black,' which sees mercenaries hunting Riddick in the darkness with only their torches for light.

Continued overleaf...