Kicking off with another year of PES!
I've been looking forward to Pro Evolution Soccer this year more than ever before.

Whilst EA has upped its game significantly with its FIFA series over the past two years, with impeccable presentation, next-gen graphics and ground-breaking game modes, last year, despite the fact that PES still offered a beautifully crafted game of football, I was left underwhelmed by Konami's lack of ambition for the series, which resulted in the lack-lustre feature set, sub-standard audio, unstable online component and even the single player slowdown that was experienced in PES 2008.

Therefore, this year, I expected Konami to really raise its game, step up to the challenge set by FIFA and at least try to forge the perfect overall football package.

Disappointingly though, even with the enhancements, the new Champion's league license, improved control methods and enhanced AI, it still feels and looks like the same game on the pitch, and its feature set, once again, has been overshadowed by the innovative options offered in FIFA 09.

One of the major 'innovations' in PES 2009 this year is 'Become A Legend' mode, essentially a watered-down version of FIFA's 'Be A Pro' mode. It's a welcome addition to the franchise and gives Pro Evo players a new focus and the chance to experience what it's like to play as an individual in a team, but it could have been much better had a little more thought gone into it.

The new mode begins with player creation, offering some extremely in-depth customisation options allowing you to tweak every aspect of your player from the boots he wears on the pitch, to the name on the back of his shirt, right down to colour of the friendship bracelet he has wrapped around his wrist. You can choose the player's dribbling and free kick style on the pitch and pick from a selection of dozens of entertaining goal celebrations. The options you choose translate well on the pitch and the default vertical camera is the perfect accompaniment to the mode, allowing you to see where space is opening up on the pitch so you can move into it ready for a pass or a through-ball from your team-mates.

If you do perform well in your first 'scouting' match then the offers come flooding in from clubs who want to take you on their books. Initially, I had the choice of three clubs, all of which offered an identical wage packet to join them. Having chose Torino from Serie A of the Italian league, I was then tasked with my first professional match with the idea being to cement my place in the starting line-up with strong performances, before catching the eye of bigger clubs and earning a move to top flight teams.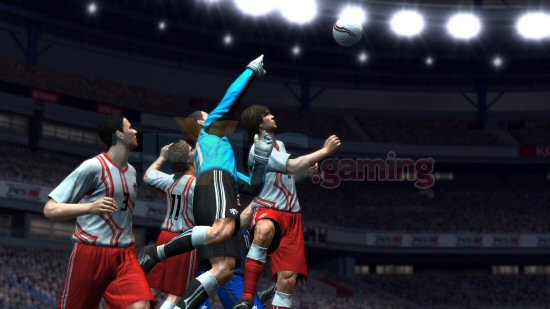 Continued overleaf