Anime fighting series makes Xbox 360 debut
If you've yet to play one of the 30 or so games in the long-running Dragon Ball Z series then you've missed out over the years on some stylish and explosive over-the-top fighting, the likes of which has gained a loyal following from fans from across the world, most noticeably in Japan where the anime series that spawned the franchise was originally aired.

Now however, it's as good a time as ever to experience the Dragon Ball Z franchise as the latest game in the series, Dragon Ball Z: Burst Limit reveals itself in all its high-def glory on the Xbox 360 and PS3.

Like every game in the series before it, Dragon Ball Z: Burst Limit features an array of animated, colourful and expressive characters who, with the best in J-Pop music blaring in the background, battle it out against each other in stylish super-fast fight sequences featuring a range of over-the-top moves.

From small green extra-terrestrials with attitude to deformed beasts with elasticated arms to the monkey-tailed protagonist of the game, Goku (a super-human master of martial arts), the range of super-human fighters boast different skills and sport uniquely different looks.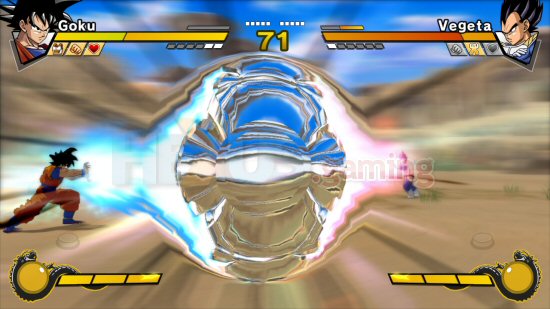 Click for larger image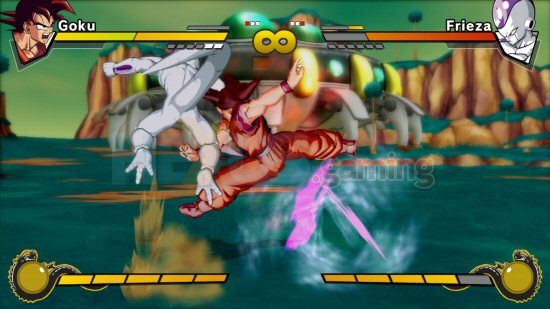 Click for larger image



Despite the promise of story-driven gameplay, I actually have no idea what Dragon Ball Z is about and indeed why I was pitched against the likes of the purple dome-headed villain, Prince Freeza or the roster of super-powered baddies, but if I had to make an educated guess, I'd suppose that there's some world-saving heroics going down. Isn't there always?

If you're a fan of the TV series or if you've been following the franchise then it will probably all slot into place, but as a newcomer the storyline will play second fiddle anyway to the intense and explosive fighting action.

There are a good variety of game modes on offer, including the Z Chronicle (the story mode), survival Mode, time attack mode, battle mode and online multiplayer. There's also a superb tutorial that takes you right from the basics to the advanced moves and tactics that can be employed in each battle.

Continued overleaf