Are two heads are better than one?
On paper, Kane & Lynch: Dead Men appears to contain every ingredient it needs to be the perfect third person shooter. The developer, IO Interactive, already has pedigree in the genre, with their last four games being straight from the popular Hitman series. From these foundations, I was at least expecting a shooter that echoes the unique style of the Hitman games.

The trailers I've watched in the lead up to release have whet my appetite accordingly and have showcased plenty of blood, style and fast-paced action. In conjunction with the story-line, which follows two charismatic but violently schizophrenic bad guys on homicidal heist missions, bank robberies, prison riots and nightclub shoot-outs, Kane & Lynch: Dead Men certainly appears to be the ideal action game.

The ideas all seem to be set in place for IO Interactive and publisher Eidos to deliver the definitive shooter, but despite Kane & Lynch: Dead Men having a number of highlights, for the second time in as many weeks I can't help but be disappointed at a game that promised so much, yet delivers little in terms of genuine excitement, compelling gameplay or innovation. There's a fine line between being great and just plain average, and despite showing sparkles of greatness, Kane & Lynch: Dead Men lands on the wrong side of that bar.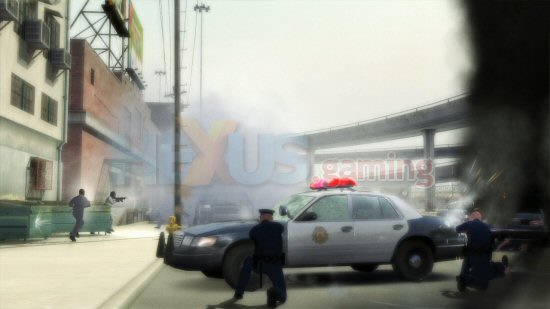 Click for larger image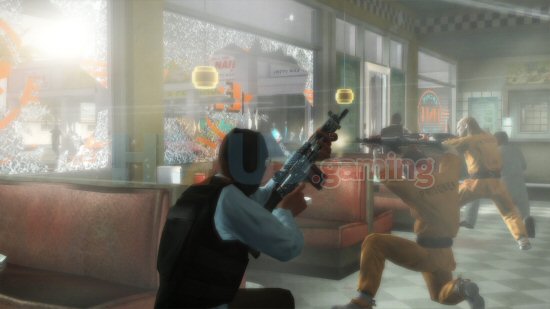 Click for larger image



One thing I've really enjoyed about Kane and Lynch: Dead Men is the storyline, so it came as no surprise to hear that the movie rights to the videogame have already been bought and that the producers of the flick will be Adrian Askarieh and Daniel Alter, the same guys behind the upcoming Hitman movie. The story follows the paths of Adam Marcus, AKA Kane (he's the blue-eyed, scar-faced, handsome-ish, tough-looking guy) and James Lynch (the long-haired, greasy guy, who looks rather like a dirty old man). As it happens, both of these crooks are serving time for murder and are being transported together on their way to death row. After Lynch orders Kane to take cover in the back of the police van, it then gets rammed by a group of mercenaries, allowing the duo to escape.