Improves the arcade experience
Aside from a couple of design issues, the performance of the Arcade stick is impeccable and a far better experience than using the Xbox 360 controller. When you play the likes of Frogger, Root Beer Tapper, Missile Command and Galaga with the stick it feels tailored towards these games and therefore it's easier to play them and more enjoyable as a result. I'd been stuck on the same level on Root Beer Tapper for some time, but I was able to beat it immediately with the stick as it gave me more precision when I was moving up and down between bars.

The d-pad is also sturdier and more responsive than the one on the Xbox 360 controller as it has four directions mapped to it rather than 8, meaning that when you press in a certain direction that is exactly the direction it will go to, unlike the unpredictable 360 control pad. Using the spinner is also intuitive and helps to improve the gameplay experience. In Astropop you can slide left and right on the screen and it gives the game more of a flow and rhythm. Hopefully, they'll be some games that come out to take advantage of this.

The arcade stick can also be used with normal Xbox 360 games or for navigating the menus, but it's tailored, designed and its main appeal is certainly for the Xbox arcade games. There are now over 100 games on the Xbox live arcade to choose from and now that the price has dropped,the Xbox 360 LIVE Arcade GameStick is a welcome addition to the family.

The Xbox 360 LIVE Arcade GameStick retails at £24.99 and is now available from UK retailers, such as GAMESTATION.

Pros
Improves the arcade experience
D-pad works better than standard controller
Great spinner control
Three free Xbox live games


Cons
(Right handers) Right analogue stick gets in the way during certain games
Not wireless


Improves the Xbox live arcade experience and it's good value for money.


HEXUS Awards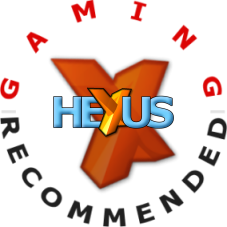 The Xbox 360 LIVE Arcade GameStick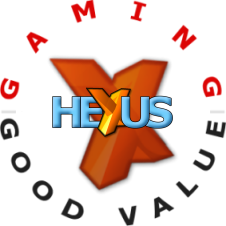 The Xbox 360 LIVE Arcade GameStick


HEXUS Right2Reply
HEXUS World Leading HEXUS Right2Reply initiative invites manufacturers, their representatives and vendors which supply HEXUS with products for technical editorial evaluation, to comment on the articles that we publish. If they choose to respond, we publish their response verbatim.

MOST VIEWED
MOST COMMENTED