The most original Simpson's game ever?
The Simpson's TV show has, quite incredibly, been entertaining us for the last 20 years, yet to this day it still manages to feel as fresh as the time it first aired.

The series has cross-generational appeal and does a valiant job at poking fun at society, television shows, and even America Culture, but the attempts to make an appealing videogame spin-off have been a bit of a mixed bag.

Arguably, no Simpson's game has managed to cook up that perfect recipe and combine the humour and style of the series with the essential and most important ingredient of any videogame: good, solid and enjoyable gameplay.

Twenty-Two Simpson's games later and EA are hoping they can buck that trend and recreate the warm visual feel of the TV show, but more importantly combine that with – what they say will be - "the most original Simpson's game ever". Let's take a look…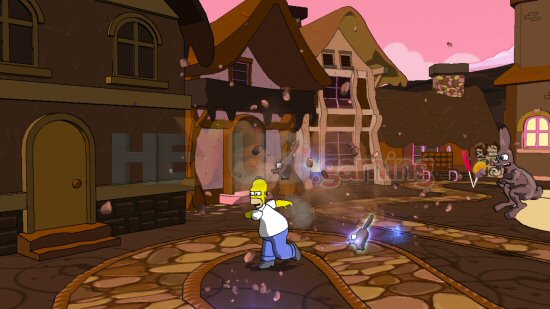 Click for larger image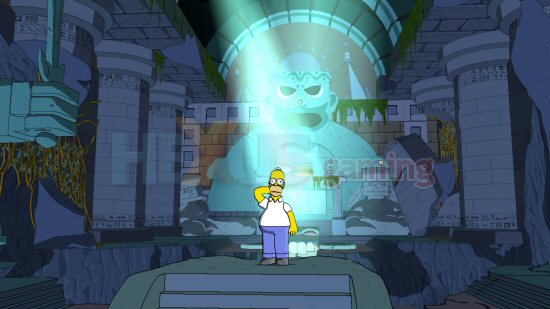 Click for larger image



The Simpson's Game has one hell of a team behind it. Not only has the script been penned by the TV show's Emmy Award-winning writers, but it also features the full cast of voice actors. From the rhinestone-encrusted leisure suit-wearing Disco Stu to Homer Simpson's nemesis, Mr. Burns, the Simpson's brand, its humour and its style is in abundance and stamped over every nook and cranny in Springfield.

It's the best looking Simpson's game by some distance and is full of laugh out loud moments. However, while this is all well and good for fans of the series - who will no doubt enjoy walking around an accurate representation of Springfield and will marvel at the excellent script and TV show-quality cut-scenes - the game itself is a very average platformer, which wouldn't stand out at all if it wasn't for The Simpons's brand.