Searching for a mystery artefact
Over 10 years ago the voluptuous Lara Croft entered our lives and seduced us with her enticing blend of action-packed treasure hunting and perceptive puzzle solving. The female heroine has become a cult figure over the last decade and in her anniversary year she's back for more bra-busting acrobatic treasure hunting.

In Tomb Raider Anniversary for the Xbox 360, you'll be glad to hear that we're treated to a more realistic looking Miss Croft, with silky thighs, hair that flaps in the wind and skin as smooth as a baby's bottom (can we still use that phrase?). In fact, there's not a wrinkle in sight. But, have Lara's athletic skills improved with age, or is the sexy archaeologist way past her sell by date?

While Lara herself has improved with age, the Tomb Raider series has generally stuck to the same blueprint of logical puzzles and exploration throughout the years. Tomb Raider Anniversary is no different and is essentially a remake of the original PSOne and Sega Saturn game of 1996.

The enhancements to this re-hashed version are clear to see in the gameplay, but graphically there doesn't seem to be too much of a difference between this version and the PS2 version, which was released earlier this year. I'd make an educated guess that the developers are well aware of this and thus have only released two Xbox 360 screenshots, both of which you'll find on this page. The rest of the screenshots in this review are from the PS2 version.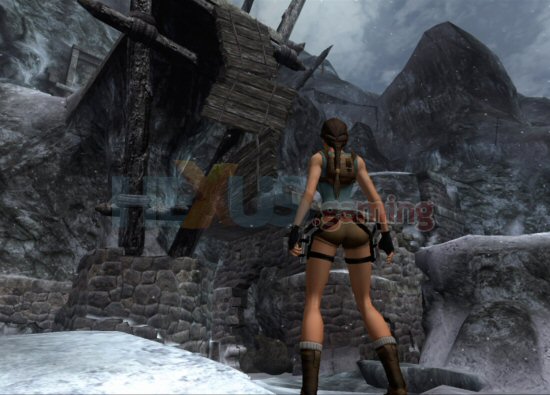 Click for larger image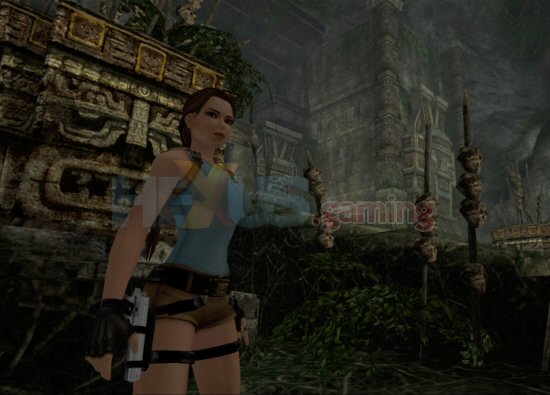 Click for larger image



Lara herself animates well and looks delightful enough in her thigh-hugging shorts, but many of the locations lack the graphical sheen of an Xbox 360 title and some of the animation of the enemies, in particular the animals that you encounter, are quite frankly awful.

But, like any game I review, I'm far more interested in how it plays…