Poker players wanted - Apply within
Poker is a huge business, with gamblers fluttering away millions of pounds every day in the hope that maybe one day they'll hit the jackpot and be able to enjoy the high life. For some enthusiasts, the beauty of playing poker lies in going to the casino, interacting with other players and 'reading' their gestures and mannerisms. Over the internet however, where the level of social interaction is zero, the online masses get drawn into this battle of wits and skill because of the adrenaline buzz and the risks involved in winning or losing real money.

The trouble with poker videogames is that they don't have either of these elements, so the game is stripped down to its bare bones and you're left with nothing more than a learning tool. Whilst this does mean that these games may be ideal for those people looking to grasp the basics of poker or to polish up their skills, they just don't appeal to those who've experienced the atmosphere of a poker room or played for cash online.

It's difficult for me to see the appeal in such games when you can easily download poker training software from the internet for free. Nevertheless, year after year, we never seem to be short of a poker videogame to review. World Championship Poker 2 is the latest game to land on my desk.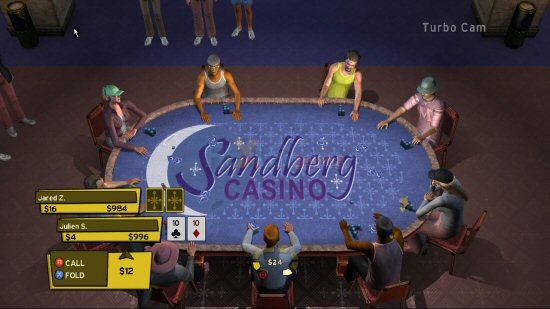 Click for larger image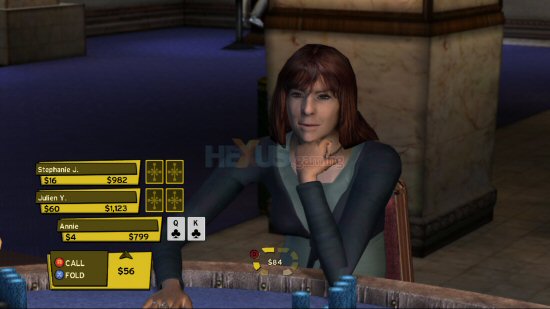 Click for larger image



As a poker enthusiast and a one-time professional dealer I've taken a vested interest in console poker games, playing the likes of World Poker Tour and Playwise Poker on PS2 and World Series of Poker on Xbox 360. The majority of these games are plagued with poor menus and presentation, but more importantly they suffer from unrealistic gameplay issues and fail to get even close to reflecting the atmosphere of being in a casino and the tension that exists in a real game of poker. Unfortunately, World Championship Poker 2 for Xbox 360 is yet another poker title that ultimately fails to create an exciting poker experience.