Shake, shake, shake and POSE!
Those of a certain age will no doubt remember with fondest the first time they got their maracas out and stood in front of the TV shaking their butts to the samba-infused soundtrack of Samba De Amigo on the Dreamcast

Eight years on and SEGA has resurrected its entertaining musical rhythm game for Wii, up-scaling the already-vibrant and colourful visuals of the original and elevating its chaotic carnival atmosphere into a grinning monkey and Mii dance frenzy. Official (and not so official) maraca peripherals are available for the more realistic percussion experience, or alternatively the Wii-Remote and Nunchuck do just as good a job.

Samba De Amigo is simply about shaking your maracas in time to the music and the visual beats on screen. With forty tracks on offer, combining tunes from the original game with new tunes, such as Groove Is In The Heart and Mambo No 5 - in addition to the promise of downloadable content - there are enough tracks to keep you shaking your booty and waving your maracas around like Bez from The Happy Mondays until the sun goes down – no drugs required (though they may enhance the experience).

Aside from a training mode and a multiplayer component, in which two players battle it out simultaneously, Samba De Amigo also boasts online leaderboards, a fairly comprehensive career mode and a range of single player and mini-games that offer a variety of challenges.

Whether it be in 'Battle mode', in which you need to try and blow your opponent up by performing better than he does, or 'Love Love' in which two people lovingly need to work together as a team to successfully beat a song, all of these modes predictably involve shaking your maracas to the latino-inspired soundtrack which contain the likes of the Macarena, by Los Del Rio or Smooth by Santana.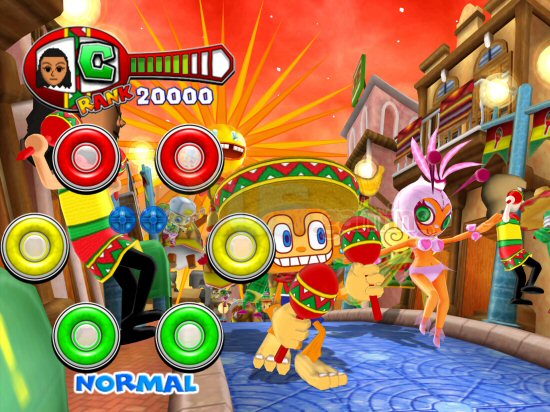 Click for larger image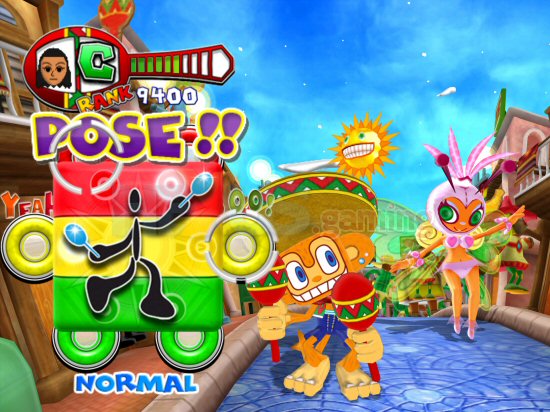 Click for larger image
Continued overleaf...