11 years old and still looking good
Blimey, 11 years have passed since the well endowed Lara Croft leapt onto our screens on the Dreamcast and PC. 11 years! I can still remember watching Tomb Raider on the Dreamcast, heading off to buy it for PC and then investing in one of those new fangled 3DFX cards to enhance the graphics. My Dreamcast owning mate was so gobsmacked at the performance boost that he went off and got himself a PC too and I'm pleased to say he's still mad for them… Some of you may know him as the Admin, Zakk33 on the forums.

Anyway, since Lara's first outing there's been several sequels which, if I'm honest, have ranged from ok through to bloody awful and it seemed that Lara Croft was going to go the way of being just another over milked franchise. But here she is again, with the PSP version of Lara Croft Tomb Raider: Anniversary which saw release on PC and PS2 a couple of months back.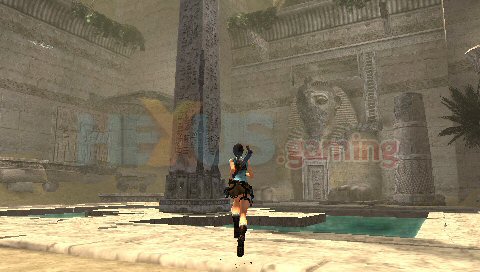 Happily Lara has pulled her socks up and, with the gameplay of Lara Croft Tomb Raider: Anniversary going back to its roots, we were treated to some classic Lara action in the tradition of the original Tomb Raider games. And now we have the PSP version, which has lagged behind its PC and PS2 cousins to be tweaked and honed for the PSP which, we hope, is a good thing.

Let's have a look and see.