Clover Studio's final game


God Hand is a sci-fi western themed beat 'em up from the acclaimed producer of Okami, Atsushi Inabai and Shinji Mikami, director of Resident Evil 4. The traditional beat 'em style has been fused with new gameplay elements and brought together by Clover Studios for their final game before the company closes its doors in March and their IP, which includes the Viewtiful Joe series, is handed over to Capcom. The game has been described as paying homage to the likes of Final Flight and Street Fighter II, but Clover's last game is far from being just another beat 'em up. It has a quirky style, plenty of humour, some great gameplay mechanics and offers you the mighty power of the God hand.

God Hand follows the story of a mysterious drifter named Gene who, after having his arm chopped off in a fight, has inherited supernatural-like abilities. Gene's new found power dwells within his new arm – the God Hand – which allows him to pulverise swarms of enemies. Gene sets off on a journey with his lady-friend, Olivia, in search of answers and to confront his own fate.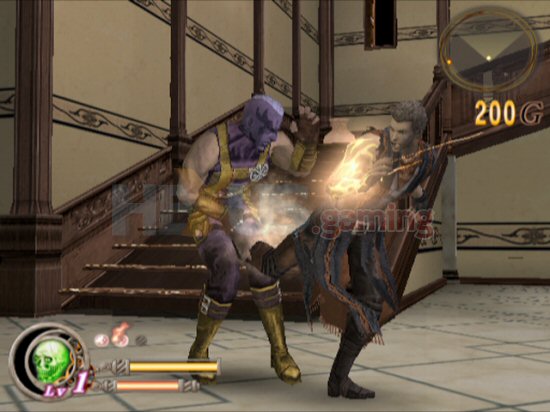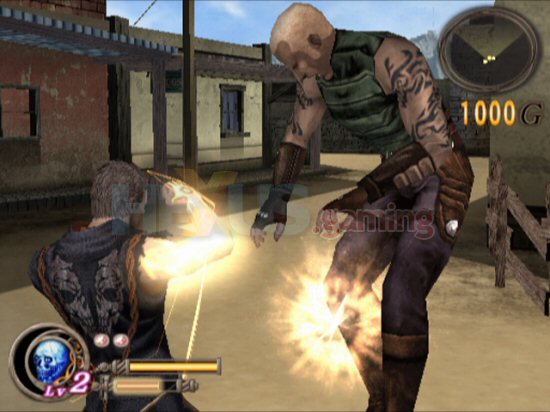 God Hand is an effervescent mixture of gambling, fighting and off-beat humour. The main focus of the gameplay lies in the fighting and you'll be doing plenty of finger- aching button-bashing as you move through levels fighting off hordes of enemies with a range of combos, special abilities and good old fashioned street fighting. Clover Studios have tackled the beat 'em genre by throwing a mixture of ideas into the game to make it more compelling and interesting than a run-of-the-mill beat 'em up and, for the most part, they've hit the nail on the head and come up with an ass-kicking title that, despite being repetitive, actually isn't. Let us explain…