I wanna rock!


Nick Haywood won the fight to review this one… that's the last time we sumo-wrestle over a game…

No, my hair isn't long enough. I don't have a denim jacket with the sleeves torn off and picture of Satan on the back. Nor do I own an original pressing of Bat Out Hell, anything by Deep Purple or Black Sabbath and I've never been to a concert by Iron Maiden. So how does that qualify me to review Guitar Hero II?

Well it doesn't. If anything, it's a travesty that I even have the review code here. Except for one very important point. I'm not ashamed to admit that during my early teens I spent many an hour picking out notes on my imaginary air guitar. In fact, I even embarked on a mini-quest to find the perfect guitar replacement. A tennis racket is too short, a snooker cue's too long… but one of those mini pool cues is just about perfect. I tell you this, you've never seen a finer rendition of Stairway than my seminal concert in my bedroom, to an (imaginary) crowd of thousands… My career had peaked… I put the bustle in the hedgerow, saw a thousand faces and rocked them all.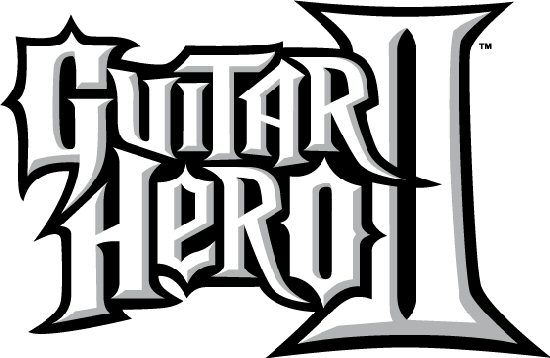 And this is what Guitar Hero II is all about. It let's those of us with hands like spades and fingers like misshapen sausages play a guitar without years of building up calloused thumbs, growing long finger nails and learning knuckle-dislocating chords. For the completely untalented, it's a gift from heaven… the chance to play some of the most iconic rock tracks in the comfort of your own living room.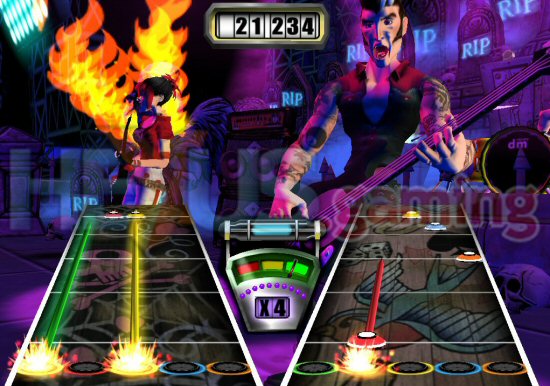 Click for larger image



But this is Guitar Hero II. That means there was a Guitar Hero before it. You can read our review of Guitar Hero if you've no idea what I'm going on about. So the big question is this: What's new in Guitar Hero II to make you go out and get this if you're still rocking around the living room with the original?

Read on to find out!