Poker is the highlight of an unrewarding game


Gameplay is fairly solid and any casino enthusiasts keen to learn more about these games will experience a decent sim. Roulette doesn't involve any player competition, but just luck, so it's an easy game for developers to simulate in the correct way, poker on the other hand requires far more attention to detail if the developers wish to capture all the various techniques that are employed in casinos up and down the country.

The action is, for the most part, unpredictable throughout each hand, with short bursts of betting, players going all-in, and a fair amount of bluffing. The NPCs react well to the 'action' and, the majority of the time, will bet big with strong hands and fold with weak hands. They'll even throw in the occasional bluff.

In the World of poker, nothing beats the feeling of knowing that you have the 'nuts' (the best possible hand), and watching your opponent call your huge bet. Turn over your cards and watch your fellow poker professionals 'read 'em and weep.' Fortunately, Playwize Poker & Casino allows for these types of moves to happen and remains consistent throughout, allowing you to earn stars by making intelligent bets. Once you've played well enough you'll unlock the other casinos.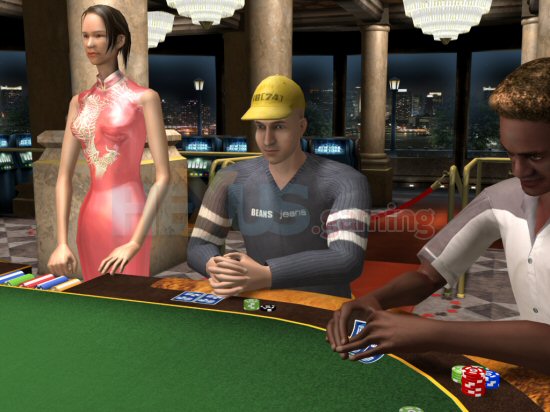 Click for larger image



Character models are fairly well designed and colourful and animations are quirky, occasionally reflecting the real mannerisms of casino gamblers– such as blowing on dice before sending them tumbling down the craps table or taunting players around the poker table. The lure of being able to walk around the casino to choose your game is a nice idea, but the interiors of the casinos are fairly bland and don't reflect my idea of a plush casino setting. Thankfully the option of being able to skip directly to the games has been included in the menu.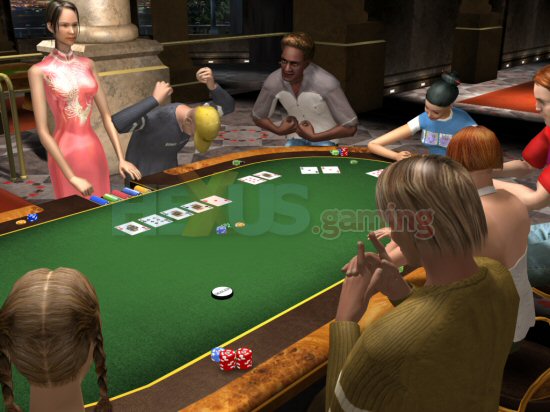 Click for larger image



Playwize Poker & Casino isn't a bad game by any means, and newcomers will learn the rules of the games and be able to practice their poker techniques, but ultimately it's an insular experience that fails to excite. Gambling is a fun and stimulating past-time, Playwize Poker & Casino isn't.

Pros
Newcomers can get to grips with the rules
Poker is a solid game


Cons
Unrewarding
Poor graphics
Casino & poker console games are dull.

Only worth playing if you want to practise your poker skills before playing the game for real money online or in casinos.


HEXUS Right2Reply
HEXUS World Leading HEXUS Right2Reply initiative invites manufacturers, their representatives and vendors which supply HEXUS with products for technical editorial evaluation, to comment on the articles that we publish. If they choose to respond, we publish their response verbatim.
HEXUS Where2Buy
Playwize Poker & Casino is available now , click the following links to order: Play.com