Introduction


Monster House is the latest kid's game from THQ and features key moments from the new Robert Zemeckis and Steven Spielberg movie. Three children are thrust into their neighbour's house which contains more than a few dark secrets. In fact, Halloween is the time when the house is at its most active and loves nothing more than gobbling up any unwelcome visitors!

The possessed house is full of undesirable poltergeists keen on attacking you at every opportunity and it's up to the three adventurers: DJ, Jenny and Chowder, armed only with a few basic weapons, to tackle all manner of traps and possessed furniture in order to rid the neighbourhood of this menacing house once and for all.

From books and plant pots to chairs and radiators, Monster House takes everyday inanimate household objects and brings them to life. You'll need to keep your wits about you as you navigate the rooms and corridors of the spooky house collecting keys, health power-ups and arcade tokens along the way.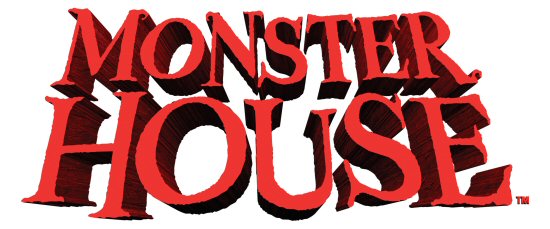 Monster House is a linear adventure that requires the use of a number of weapons including water pistols, slingshots and even a camera that can stun enemies with its flash. Although the game decides exactly when you can switch characters, you will get to play as all three of the protagonists at set points, and although they do have their own subtle differences, different weapons and a number of varying upgrades, the control mechanics work in the same way.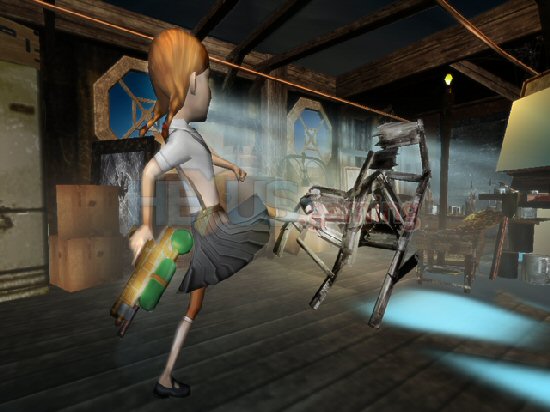 Click for larger image



As you move from room to room you'll need to search for a key that unlocks the door to the adjoining area. It's pretty simple stuff as the key is often hidden in a flashing crate that gives away its position. You'll also come across power-ups that take the form of cans of pop and can be guzzled when you're running short on health. Some objects are hidden underneath static furniture such as plant pots and you'll need to smash them to pieces in order to get your hands on the goodies.

The arcade tokens that you'll uncover can be used to play a 2D mini-game called 'Thou Art Dead'. It's similar to the ZX Spectrum version of Ghost 'N Goblins and can be accessed via the main menu at any point.