127 World cup teams, 12 stadiums and 100 player likenesses


Every four years we see Electronic Art's World cup game hit the shelves, with each game being an enhancement of EA's previous FIFA title rather than a brand spanking new sequel. EA's third World cup title, 2006 FIFA World cup fits firmly into this mould.

We can only dream of playing in the World cup and the FIFA series allows us to live out these childhood fantasies by bringing the World's greatest tournament into our homes once more. Unlike this year's real World cup, in EA's game you will be able to pair the power of Wayne Rooney with the blistering pace of Michael Owen. Let's face it, 2006 FIFA World cup is the only chance we'll get to see England lifting that coveted trophy (let's hope I'm made to eat those words).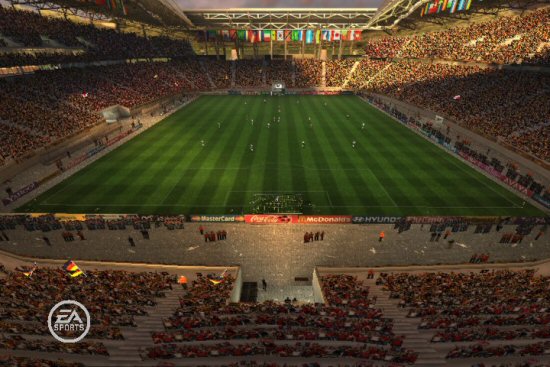 Click for larger image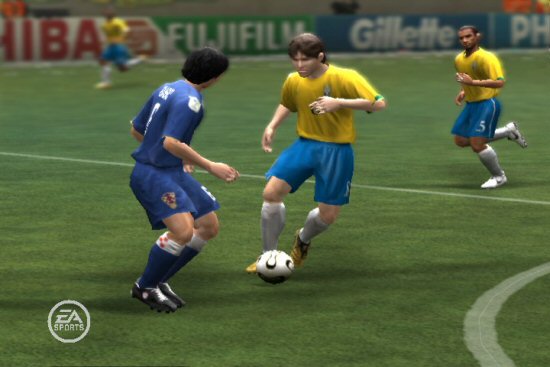 Click for larger image



2006 FIFA World Cup sports every World cup team, including the qualifying teams, that's 127 in total! Each team boasts the real player's names and, approximately 100 footballers, some of which bear a striking resemblance to our heroes on the pitch.

Aside from diving straight into a World Cup match, there are a number of other options at your fingertips, including penalty shootout and Global challenge. The Global challenge mode allows you to sport your mullet with pride and step back in time to compete in 40 historical World cup matches but, unfortunately, you'll have to play the matches with today's players and not the heroes of yesteryear. Although the idea of playing historical matches is superb, the lack of the authentic players means that it feels like you're just playing in a normal game. This lack of any emotional significance means that this mode is, quite frankly, a waste of space.