The Two Most Famous Video Game Icons Return For Another Olympic Competition
What is Mario & Sonic At The Olympic Winter Games?
Following the huge commercial success of Mario & Sonic At The Olympic Games, which was released to coincide with the Beijing Olympics in 2008, inevitably comes the sequel to tie-in with the upcoming Winter Olympics in Vancouver that kicks off early next year.

Bringing together the world's of two of the most iconic videogame figures, Mario & Sonic At The Olympic Winter Games is a collection of sports-based, mini-games associated with the tournament, including Bobsleigh, speed skating, the grand slalom, and team games such as hockey and curling. Once again, it features a selection of playable and competing characters from both Mario and Sonic's universes, including the plumber's adversaries Donkey Kong and Yoshi, and the blue hedgehog's associates Dr. Eggman and Shadow The Hedgehog.

Each character has its own unique ability to bring to the Olympic games, Bowser has his spinning shell ability, for example, and Silver The hedgehog has a levitating ability that gives him an advantage over his competitors. So it's a case of choosing the right man, or right men, for the job in order to take home as many gold medals as possible.

The Wii version introduces Festival Mode, which attempts to capture some of the excitement surrounding the Olympic games, with opening and closing ceremonies and head-to-head or co-op battles as you compete in each sport for medals, coins and points on the leaderboard. Outside of the main mode, there are dream events to compete in, which incorporate some of the features that the Mario and Sonic series are known for, so you'll see a fair amount of power-ups, item boxes and piranha plants. One of the dream modes is snowball fight, which sees four players ducking, dodging and chucking snowballs at each other for fun.

Alongside a competitive multiplayer mode and character customisation, which sees you spending coins on outfits and equipment, Mario & Sonic At The Olympic Games also utilises the Wii balance board for some of the events, and takes advantage of the motion-sensing functionality of the Wii-Remote to attempt to make you feel like you're really playing the sport.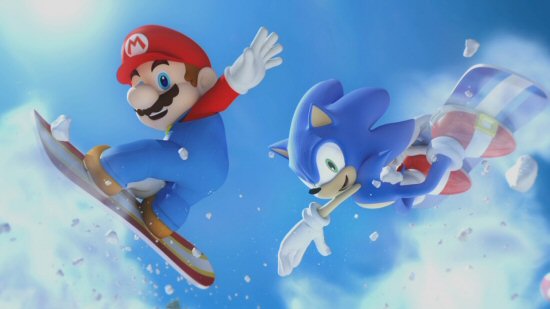 Gameplay impressions overleaf...