In-depth campaign mode, online multiplayer and a unique storyline
Set 25 years afer the last game in the series, Supreme Commander 2 will once again feature battles on an unprecedented scale with enormous customisable armies and experimental war machines that can change the balance of power at any given moment.

The story begins with the galaxy reeling from the recent assassination of the newly elected president of the fragile Colonial Defense Coalition. The members of the Coalition – the United Earth Federation, The Illuminate and the Cybran Nation –blame each other, and the early rumbles of war can be heard throughout the galaxy.

You assume the role of one of the three enigmatic commanders, each representing a unique faction and then embark on 18 campaign missions of galactic warfare.

Though Square Enix hasn't divulged many details on how this latest iteration will differ from the first, they have said that they'll be numerous enhancements and a character-driven storyline that will deliver a new level of emotional connection to the RTS genre. Tweaks to the control system, to make it more user-friendly for the console crowd, plus new weapons and experimental war machines will be available.

In addition to a re-designed user interface, that aims to put the focus squarely on combat, battlefield tactics and high-level strategic decision making, and give improved player feedback in Strategic Zoom view, Supreme Commander 2 will feature a streamline economy and an enhanced multiplayer mode with a host of new features.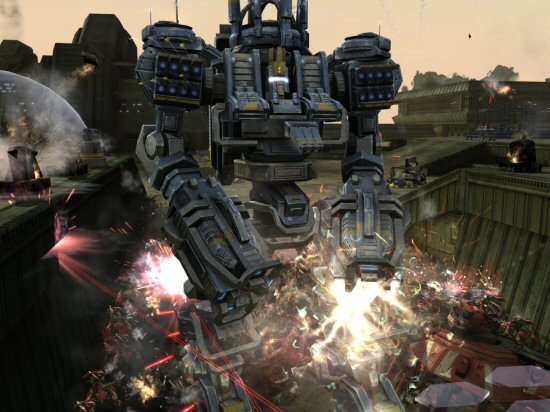 Click for larger image



Check out more screenshots overleaf...

Supreme Commander 2 is due for release in Spring 2010.