Hoping to make a few heads turn this summer is the brand new racing franchise
Hoping to share the spoils and compete in the marketplace alongside such established franchises as Forza and Gran Turismo, System 3's first title in the racing genre, Ferrari Challenge Trofeo Pirelli hits Playstation 3 consoles this summer.

Back at the Games Convention in Leipzig almost a year ago I met up with System 3 CEO Mark Cale who told me his company's goal was to "combine great technology and showcase the dynamics of true Ferrari racing through an accessible and exhilarating arcade racing experience.

Finally Mark Cale's dream (he's been a long term lover of the Italian car manufacturer, owning a grand total of 57 cars, over the years) is closer to becoming a reality with Ferrari Challenge near to completion, revving its shiny new engine on the starting grid in anticipation of its summer launch.

Recently I've had some hands-on time with Ferrari Challenge and the opportunity to take the cars for a test spin around the spiritual home of Ferrari at Monza, around Britain's finest at Silverstone and the steep curves and tricky chicanes of Misano in Italy.

Overall, there will be 16 tracks available on launch, all of which are modelled directly on the actual courses from the championships in Europe and North America. They'll also be 50 Ferrari cars from past and present to get us going, with more cars added to the roster as free downloabable content from the Playstation Store at a later date.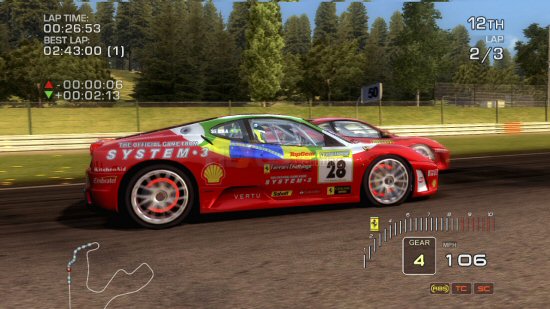 Click for larger image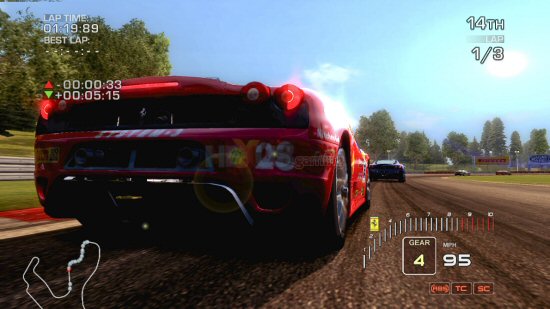 Click for larger image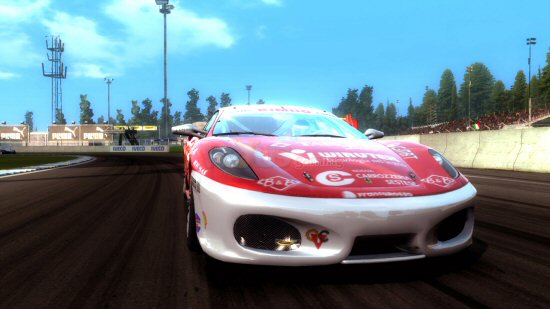 Click for larger image



Each car has been Ferrari-approved and is modelled directly from the blueprints of the enviable list of sumptuous Ferrari models. To me and you, (us poor, common folk) the difference between how an F340 and an FXX should handle will probably be totally alien, but fans of Ferrari may well take delight in some of the subtle differences between the models, such as the speed, brake power and oversteer as you speed around each corner in these exquisitely rendered vehicles.

Overall, the driving model is challenging, obviously more so when you remove the assistance of automatic gears and the assist line, yet it is still accessible enough that even the novice racer should be able to pick it up instantly and keep on track. The difference in the handling of each Ferrari is noticeable on track, ensuring that you have to adapt your driving skills to suit the specific car and track. Already I can see that gamers will probably sway towards a particular model online and learn its strengths and weaknesses.

Read on overleaf