Introduction


Please note : Brand new screenshots at the end of this article!

HEXUS.gaming's resident wood elf, Steven W, jumped at the chance to take the eye-opening trip to the Games Workshop HQ in Nottingham, home to the unique venue that is Warhammer World.

It was supposed to be a simple trip to chat to the Senior Producer of Namco Bandai to discover what fans of the latest Warhammer videogame, Warhammer: Mark of Chaos, have to look forward to in the latest PC strategy title; it ended up being much more than that. You can't fail to be impressed with the passion displayed by the Games Workshop staff; the huge gaming hall (which houses up to 85 gaming tables) and the custom built dwarven themed bar and restaurant in which travelling armies from across the Globe descend to talk about Warhammer, play one of the collectible card games or soak up the genre's epic fictional background in the atmosphere of this unique place.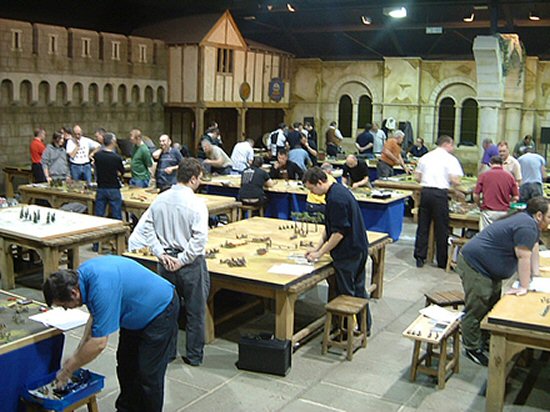 I left Warhammer World, armed with a hobby starter kit and a regiment of dark elves, feeling in awe of the whole community spirit surrounding the Warhammer universe, eager to tell others of this experience, and impressed how the guys from Bandai Namco have managed to shift up a further gear to bring their latest PC game even closer to the tabletop miniature experience and the immense Warhammer history that many have loved and cherished ever since the coming of Chaos.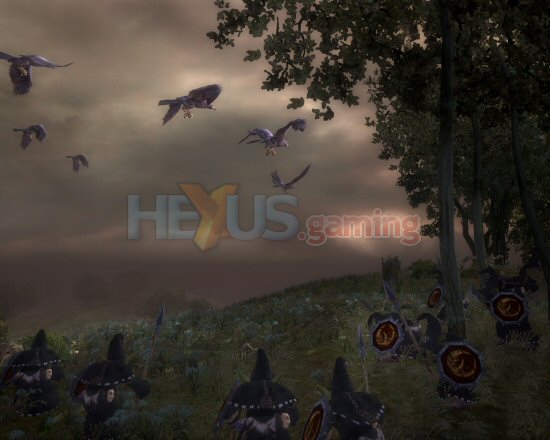 Click for larger image



What started out as a run-of-the-mill press event to see the latest real-time tactics videogame set in the Warhammer universe ended up capturing my imagination and quashing any previous hang-ups I almost certainly had about the people who played Warhammer and indeed the tabletop game that has spawned this latest PC game, Warhammer: MOC. Having never played any previous Warhammer games on the PC nor dared to venture into my local Games Workshop for fear of ridicule, it was with a fresh naïveté and unfamiliarity with this whole genre and fantasy realm that I stepped into this Mecca and hoped that I would understand, appreciate the game and be able to do justice to a feature that I know many Warhammer fans will read. I'm opening myself to plenty of ridicule from those who live and breathe the whole experience and hope that none of my historical facts on the genre are incorrect. I'm sure I'll be inundated with emails if that is the case but I hope that I've researched the history well enough to appease those fanatics. In fact, since I've returned I've become enveloped in the history of Warhammer and, after what I've seen, I can't wait to get my hands on the latest PC game, assemble an army and maybe even take those first steps into my local Games Workshop to discover more about this intriguing world.