WWE Smackdown, Sopranos, Moto Gp 06, GTR

WWE SmackDown vs. Raw 2007: The eighth release in THQ/JAKKS' critically-acclaimed franchise, WWE SmackDown vs. Raw 2007 delivers the next generation of World Wrestling Entertainment experience with incredible high-definition graphics, intense action and unprecedented levels of choice and control. New additions this year include a brand new analog control grappling system, new high-impact movesets, user-controlled environmental hotspots and an interactive fighting area within the crowd. In addition, the game includes updated rosters for Raw and SmackDown, an expanded General Manager Mode and online multiplayer game play with voice chat support. In development by Yuke's Co. Ltd., for the PlayStation 3 system, PlayStation 2 computer entertainment system, PSP system and Xbox 360, WWE SmackDown vs. Raw 2007 is scheduled to release beginning in fall 2006.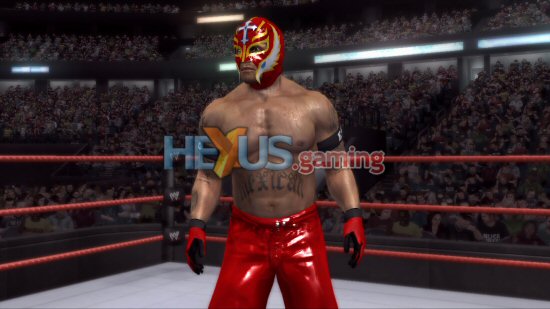 Click for larger image



The Sopranos: A mob war is brewing as Philadelphia's and New Jersey's most powerful families are about to collide. As the illegitimate son of "Big Pussy," the gamer has been born into the organization and is now being given an opportunity to demonstrate loyalty to Tony Soprano. As a soldier, players must earn money on collections, protect turf through intimidation and gain admiration within their own family to move up in the ranks of the organization. Carry out orders from Paulie, Silvio, Christopher and Tony in familiar locations such as the Bada Bing!, Nuovo Vesuvio's and Satriale's. The storyline was created in collaboration with show creator David Chase, and the show's key cast members provide the voices. The Sopranos is scheduled to release in holiday of 2006.

MotoGP '06: Building on the successes of its Xbox predecessors, MotoGP '06 re-launches the franchise on Xbox 360. Gamers will be met with new tracks, bike models, refined handling and Live! functionality, making this a truly fresh and aspirational title for even the most hardened fans of the series. MotoGP '06 will launch with the current 2006 season data, giving an unprecedented accuracy to the real sport, in addition to visual effects that surpass any racing title to date. All extreme mode circuits have been revamped, streamlined for speed and fast-flowing racing action. Customize and ride all new extreme bikes in street racing action from the gleaming skyscrapers of Rio de Janeiro to the jagged mountains of Tuscany. MotoGP '06 is scheduled to release for Xbox 360 in spring 2006.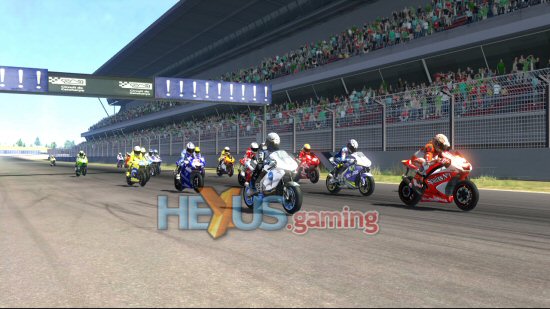 Click for larger image



GTR: Crafted by award-winning Swedish development studio SimBin Development Team AB, GTR features all the cars, drivers and tracks from two full FIA GT Championships and challenges casual racers to become world-class drivers. Directed by professional racing driver and former FIA GT Team Owner, Henrik Roos, GTR sets new standards for auto racing realism. GTR is expected to ship globally on Xbox 360 in spring 2007.