Family and friends of the air guitar yesterday paid their final respects as it was cremated in an East London funeral parlour.

As the funeral party tearfully took their seats, a church organist and choir performed classic rock hymns such as 'More Than a Feeling' and 'Heart-Shaped Box'. The guitar-shaped coffin was lead in by three female gothic pallbearers, and a rock vicar delivered an impassioned tribute to the once-great fictional instrument. Following the service, the air guitar coffin was cremated as a Slash lookalike played an emotional solo.

Mourner Anna Starr, 24, of South London, said: "There was not a dry eye in the house. The moving service really captured the spirit of the air guitar as it played its final note before ascending the 'Stairway to Heaven'."

The air guitar died this week as its 21st Century replacement was born: Guitar Hero II for the PlayStation 2 computer entertainment system, which hits stores today. Rather than pretend playing air guitar riffs using fingers and thin air, Guitar Hero II lets anyone look and feel like a true rock star. The video game uses interactive music technology and the Guitar Hero SG® Controller, modelled after the Gibson SG guitar, to allow players to thrash along to more than 40 rock classics including 'Sweet Child O' Mine', 'Freebird' and 'Message in a Bottle'.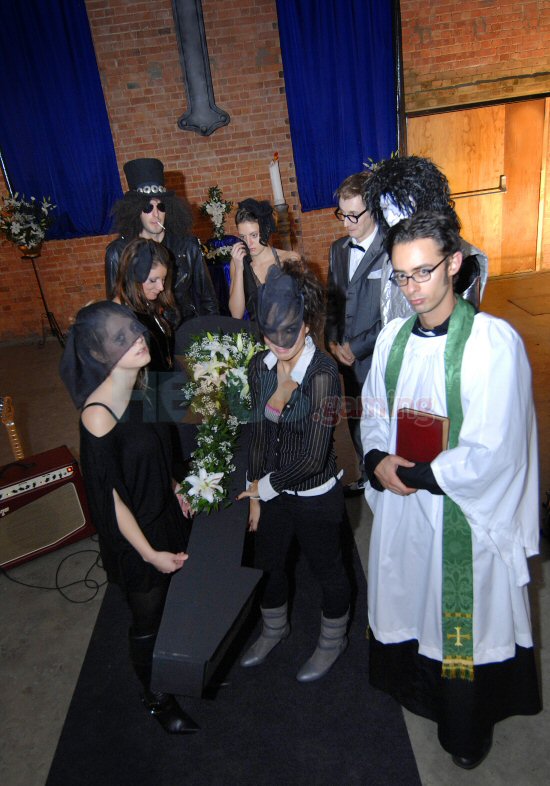 Click for larger image



Following the service, the funeral party moved to the wake, where the air guitar's life was celebrated and remembered. Top rock artists White Rose Movement and LunarMile provided the entertainment, as the evening moved from a tearful wake into a raging party. Mourners then cranked up the volume as they rocked out to Guitar Hero II till the wee hours of the morning.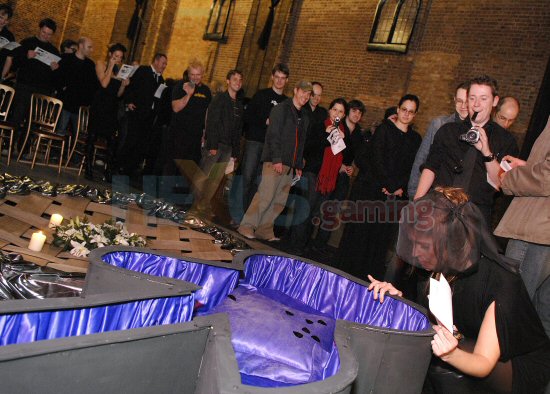 Click for larger image



"The air guitar had a good innings," added, Chris Tufnell, 23, St Albans, "but all things must come to an end. The fact is, there's really no place for the air guitar any more in this PlayStation generation. Strap on your Guitar Hero SG controller and rock out."

Guitar Hero II is available at stores nationwide starting today for a suggested retail price of £49.99.